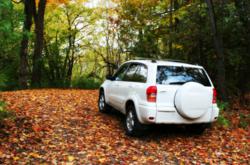 "In an effort to provide our customers with truly comprehensive repair coverage, we are now adding repairs for items that even most manufacturers' warranties don't provide."
CHARLOTTE NC (PRWEB) February 06, 2012
Warranty Direct (http://www.warrantydirect.com), a leading provider of extended service contracts for vehicles, has announced that all contracts issued after Feb. 1, 2012, will expand the scope of its contracts to address repairs from damaged windshields, tires, wheels, dents and dings, as well as key/remote replacement.
"We have provided 24-hour emergency towing and roadside assistance for years," said Tara Williams, Executive Vice President of Warranty Direct in Charlotte. "In an effort to provide our customers with truly comprehensive repair coverage, we are now adding repairs for items that even most manufacturers' warranties don't provide." These include:

Repair of front windshield chips and cracks caused by flying rocks or related road debris while driving on public roads, streets and highways.
Reimbursement for the costs incurred to repair flat tires caused by road hazards, and replacement of the tire if it becomes non-repairable due to impacts, snags or punctures resulting from road hazards. The protection also covers road damage to wheels and rims, mounting and balancing the tires and wheels after repairs. "Of course we cannot cover acts of vandalism," Williams explained, "but the intent of this expanded coverage was to include tire and wheel damage caused by potholes and other roadway defects or obstacles."
In the event covered customers lose their car key or remote access key, or it is stolen or accidentally destroyed, the contract will address those issues as well.
Minor door dings and dents caused by other vehicles in parking garages and other minor impacts and accidents will be repaired by specialists using equipment which pushes the dented metal back into its original form, without requiring paint or harming the factory finish of modern vehicles.
"All of these added types of coverage will mean a more worry-free vehicle ownership experience for our customers," Williams said. "We are one of the first in the vehicle service contract industry, also known as extended warranties, to provide these benefits."
Additional information is available on the company website, http://www.warrantydirect.com. Terms and conditions may apply.
For more than 30 years, Warranty Direct has been part of one of the largest and most established vehicle service contract companies in North America. Today Warranty Direct operates primarily on the Internet, providing total transparency for the consumer so they may see all options, prices and contracts online prior to purchase. The company respects consumers by never engaging in unsolicited phone calls (telemarketing). Warranty Direct is one of the few auto warranty companies rated A+ by the Better Business Bureau.
###