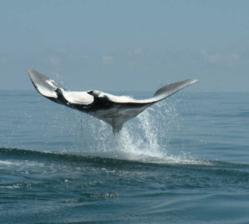 ONCE IN A LIFETIME OPPORTUNITY !!!!
Isla Holbox, Mexico (PRWEB) February 07, 2012
Spend a full week with marine biologists in the summer of 2012 assisting them as they search to "unlock" the keys to the mysterious and secretive manta rays in the Gulf of Mexico on Isla Holbox, Mexico, near Cancun.
This is the chance to be "up close" in the water 4 complete days with manta rays as you will collaborate with research marine biologists as they study them and compile data. Feeding habits, reproduction, mating, societal issues and more will be studied.
Parameters for future general tourism allowing tourists to snorkel and film them will be measured and undertaken to help conservation authorities determine load factors etc to help control negative impacts on the manta ray populations in future years to help maintain the diminishing populations.
Full details http://www.Holbox-MantaRay-Tours.com
This will be the first time this program is offered to the general public. This is a magnificent chance to share the enthusiasm the marine biologists of this project have for the giant manta rays, and to help them in this most important work. Participants will also interact with the local Isla Holbox population to observe the quaint fishing village and the inhabitants of this beautiful paradise where fishing in the sea has been handed down for generations.
Call USA line direct for More Info 305-396-6987
###