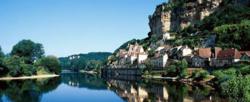 London, France, Italy, Switzerland, Portugal, Hong Kong (PRWEB UK) 21 February 2012
Winkworth is expanding internationally with offices in London, England, France, Italy, Portugal, Switzerland and Hong Kong. The new website has been specifically designed to promote worldwide properties effectively to international buyers. It is multi-lingual (English, Italian, Dutch, French, Portuguese, German), multi-currency (Euro, Pound Sterling, Swiss Franc and the US dollar) and is a source of information to both the buyer and the vendor. Winkworth International residential sales and lettings experts has a range of properties in France, Switzerland, Portugal, Italy and Hong Kong, plus the occasional international development.
The international property market is surprisingly strong, and vendors in France, Italy and in particular Portugal, are far more flexible on asking prices as a result of the economic downturn and strength of the Euro. The French Riviera remains a sought after area, with properties along the coast lines of Villefranche and Menton, with views across the bay of St Jean Cap Ferret in high demand. A six bedroom villa on Cap Ferret, for example, recently sold for 17.5 million euros.
Portuguese properties are increasingly attractively priced and appeal to families looking for a holiday home, such as the four bedroom villa at Aldeia da Praia on for £1,102,125.
For high net-worth individuals, Switzerland is a sensible option. The Swiss Franc provides an attractive proposition to buyers, in particular Geneva, as a safe haven in which to invest. Its currency is out of the Euro crisis and is fixed. Furthermore as a highly affluent, tax efficient area, it is good value in the context of its surroundings.
Winkworth International are residential property sales and lettings experts based in London, France, Portugal, Switzerland, Italy and Hong Kong.
###