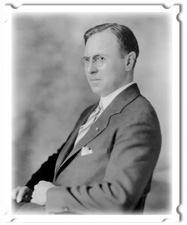 Montreal, Quebec (PRWEB) February 06, 2012
Forensic Technology is very proud to once again open nominations for the Calvin H. Goddard Award for Excellence in Firearm Identification. In its 11th year, this annual contest recognizes excellence in the area of firearm identification. The prize consists of a scholarship to attend AFTE's (Association of Firearm and Tool Mark Examiners) 2012 Training Seminar to be held in Buffalo, New York, June 24-29, 2012.
Submissions are being accepted until May 11th, 2012.
The selection committee is comprised of two senior AFTE members, two Forensic Technology employees with extensive firearm identification experience, as well as the presiding recipient of the Calvin H. Goddard Award.
Open to submissions from all over the world, the Calvin H. Goddard Award is attributed to an individual or a group of individuals that has attained excellence through sustained superior performance, the exemplary handling of a firearm related case, the implementation of best practices, or by providing the field of firearm identification with an outstanding or unique contribution.
The event has been held since 2001, and previous winners of this competition include John G. Ward, Bruce Moran, and most recently, Patrick C. Wright of the Kansas Bureau of Investigation.
Forensic Technology is extremely proud of this event as it celebrates an area of law enforcement that is as vital as ever, given the proliferation of shootings and the increase in gun-related violence around the world.
For those of us involved in the field of forensic ballistics, the fact that this award is named after Major Calvin H. Goddard is significant, as Major Goddard is credited with founding the science of firearm identification.
We invite you to visit the Calvin H. Goddard Award Web site at: http://www.goddardaward.com. There, you will find more-detailed information regarding matters such as eligibility criteria, the scholarship awarded, and the nomination process.
###