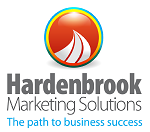 The best leaders set the example for everyone in the organization, effectively raising the bar in every category, starting with attitude and treating people well.
Bend, OR (PRWEB) February 06, 2012
The Super Bowl is over and the media is full of discussion over the best commercials. Marketers spent millions of dollars Sunday, and only time will tell if that investment pays off in increased business. Eric Hardenbrook, president of Hardenbrook Marketing Solutions, knows that most businesses can't afford Super Bowl advertising, but he says most don't need it either. He's compiled his list of "Five Practical Marketing Strategies for February 2012:"
Innovate – Create a new product that the public actually needs and offer it for sale at a price they can afford. Let's face it, if a product or service requires borrowing money to own it, chances are it's not going to be a big seller this year. The most successful businesses in 2012 will be selling commodity goods for large markets, offering top quality brands at discounted prices, or developing new products and services that meet under-served needs.
Revisit your Unique Selling Points– In 2012, it's not enough to offer a product that someone is willing to buy and "let them worry" if it meets their needs. Successful businesses will offer something that sets them apart. Given how much the world has changed,if a business has not revisited its USP recently, now is the time. Today, consumer skepticism is at an all-time high, the economy at an all-time low, and customers have the ability to broadcast instant kudos (or complaints) about a product, service, or brand. Business leaders can learn a lot by revisiting their USP and creating a list of changes that can be made to once again differentiate from others.
Self Improvement – The most successful businesses exhibit strong leadership and character at the top. It may sound old fashioned in this era of overpaid executives and golden parachutes, but the businesses that will succeed in the future will exemplify strong character from the top down.
"The best leaders set the example for everyone in the organization, effectively raising the bar in every category, starting with attitude and treating people well. The best leaders focus on leading by example; They don't dictate. They practice good communication skills and empower and encourage their employees," Hardenbrook says.
Social Responsibility - Think Green. It is no longer unusual for consumers to want to do business with organizations that are "green." If a business is not already a part of the Green Movement,this would be a good month to start. Simply adding the word "Green" to your existing product label is not going to cut it, Hardenbrook says. He advises his clients to step back and examine what they produce and the services they provide.
"Just about every business can identify some honest adjustments that can make a difference. Look for opportunities to reduce process and waste. Green efforts can often improve profit margins," Hardenbrook says.
Honest Companies Win – Live Up to the Marketing Hype. This is a lesson companies need to live by every day. Customers are quick to lament when the actual experience of dealing with a business fails to live up to its hype. Businesses will get a better return on investment for every advertising or marketing dollar spent if the focus is on ensuring conversion and customer satisfaction. For conversion to occur, every aspect of the customer experience must live up to the promises in marketing. The best businesses ensure that their marketing messages ring true at all levels and touch points within the organization.
"Making changes in your business and your marketing take time, but now that the new year is well underway, it's a good time for companies to bite off little pieces of improvement every day. The result over time can be a much more successful business," Hardenbrook says.
For more information or marketing tips, visit Hardenbrook Marketing Solutions or contact Eric Hardenbrook at 855-550-0123
About Hardenbrook Marketing Solutions
Helping businesses not only succeed but live up to their own marketing hype is the goal of Hardenbrook Marketing Solutions, a marketing consultancy with an expertise in internet marketing and business improvement. The Bend, Oregon-based business employs experts in a variety of business areas who work in teams to propel businesses to new levels of success. For more information, contact Eric Hardenbrook at 855 550 0123 or Connie Holubar, OutreachPR, at 903 880 8217.
###