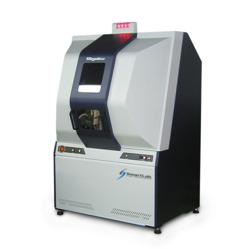 Tokyo, Japan (PRWEB) February 06, 2012
On January 25, 2012, a ceremony incorporating a number of scientific seminars, was held at the University of Tokyo to celebrate the establishment of an Industry-Academia Collaboration between Rigaku Corporation and the University of Tokyo. The ceremony was originally scheduled to occur in August of 2011 but was postponed in the aftermath of the devastating 3.11 mega-quake.
Building on their longstanding relationship, the School of Engineering at the University of Tokyo (Prof. Dr. Takehiko Kitamori, Dean) and Rigaku Corporation (Hikaru Shimura, President & CEO) established the "Industry-Academia Collaboration Center" at the Institute of Engineering Innovation, School of Engineering, the University of Tokyo in April, 2011. Both Prof. Kitamori and Mr. Shimura spoke at the ceremony to formally open the new facility.
The purpose of the center is to further establish X-ray Diffraction as a leading measurement technology by putting the latest technology in the hands of academic researchers. The Institute of Engineering Innovation pursues research in the design and characterization of new materials and utilizes a variety of X-ray techniques in analyzing the correlation between atomic level structure and functional characteristics. As part of the collaboration, Rigaku has installed two of its SmartLab® diffractometers in the Collaboration Center – one configured for thin film analysis and one configured for extreme high resolution measurements.
A precise structure analysis enables the researcher to accurately capture property changes of a material, thereby generating inspection data for developing, optimizing, and stabilizing production processes. Combining the specialized technology developed at the Institute of Engineering Innovation with the application technology and strong support from Rigaku, is expected to lead to the development of world's highest standard of X-ray diffraction measurement and analysis technology, together with new research areas yet to be imagined.
The Industry-Academia Collaboration Center aims to foster education in the area of nanotechnology by giving students and researchers state of the art instrumentation and provide these resources not only to researchers at the University of Tokyo, but also allow researchers throughout Asia and the world to utilize the new laboratory.
# # #