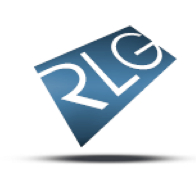 (PRWEB) February 07, 2012
These actions are requested by three Democratic members of the House of Representatives' Committee on Energy and Commerce in a Jan. 20, 2012, letter sent to the committee's chairman. The letter is a renewal of its authors' Oct. 2011 request that the committee take these steps. In light of the pain and suffering surgical mesh is causing hundreds of women, as described in recent articles in periodicals including Bloomberg, the Rottenstein Law Group hopes the committee complies.
RLG's Vaginal Mesh Lawsuit Information Center, at http://www.vaginalmeshlawsuit.com, has features that allow for easy sharing, including links for automatic posting on Facebook and Twitter, specifically to enable visitors to spread the word about vaginal mesh implants and the dangers of vaginal mesh products. The Rottenstein Law Group, a personal injury firm, encourages visitors to link to its sites from their own blogs and websites to spread information about defective medical products and dangerous drugs.
About THE ROTTENSTEIN LAW GROUP
The Rottenstein Law Group is a New York-based law firm that represents clients in mass tort actions. The firm was founded by Rochelle Rottenstein, who has more than two decades of experience as a lawyer, to represent clients hurt by defective medical devices. http://www.rotlaw.com
###