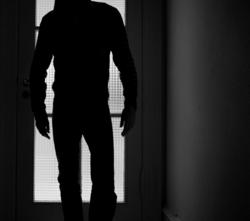 When the hair goes up on the back of your neck, it is a warning.
Riverside, CA (PRWEB) February 03, 2012
By the time one is an adult, he or she has likely long been capable of staying home alone. However, just because you have aged a little does not mean that you are any less scared than when you were 12 years old, and it doesn't necessarily mean you're not afraid of the dark either! That's the finding of one study conducted by Go Glow Light.
Researchers found that a surprising number of adults are scared of the dark. Lucy Wynn Jones of Go Glow Light conducted the study of 2,000 adults, "We naturally assume that it is just children who have a fear of the dark, but perhaps more inexplicably, many adults do as well."
Jones adds, "It is perhaps easier to understand why kids might be frightened of the dark, as they are more susceptible to nightmares, have very active imaginations, and may be exposed to children's television programs about monsters and ghosts."
Researchers found around four out of ten adults are fearful of wandering around the house with the lights off. Watching a scary movie, being home alone, and hearing strange noises in the middle of the night are cited as the biggest causes of the irrational fear. The study finds that some adults won't even get up to go to the bathroom once the lights are out. But is a little paranoia a bad thing? Riverside Police Service Representative Nancy Castillo thinks not.
"When the hair goes up on the back of your neck, it is a warning. When I give safety presentations, I remind people to always be aware of their surroundings and to trust your instincts. It is believed that if you go through possible scenarios in your head, it helps to better react if you are caught in a situation," said Castillo.
Perhaps it's not surprising to also know that according to a national survey conducted by Wakefield Research, nearly 74% of business travelers say their stay-behind spouse has shown concern about being left home alone, and they are not the only ones. The survey also finds that the ones traveling are worried as well because 75% of them know someone who has had their house burglarized. One Riverside Police Department Dispatcher says they get many calls from scared spouses home alone.
"Yes we do. Most of them are from people who do not normally live alone. When their spouse and/or family members are not home the house is a lot more quiet. Human nature is safer in numbers, so when we are alone our senses are heighted. Therefore people hear noises that they would probably not hear with the rest of the family home. It's always better to be safe and call." Castillo agrees, noting that it's better to be safe than sorry.
"Unfortunately, there are times when people should have "bothered" the police, but they did not. It is better to be safe than sorry," said Castillo.
What can we do as adults to stay safe when home alone?
"General rules are to lock your doors and windows. Use peepholes when answering the door. Know your neighbors…Start a Neighborhood Watch in your neighborhood. A good website to use is http://www.ncpc.org. There are a variety of resources available through this website that might prove helpful," said Castillo.
In addition, according to the Wakefield Research survey, more than half of stay-at-home spouses use conventional tricks to make them feel secure, such as leaving the TV on (56%) or turning on more lights than usual (53%). Other coping mechanisms are a bit more off – 15% of spouses talk to themselves, and nearly one in ten find security by sleeping with a stuffed animal.
When it's dark, Home Security Store experts also recommend that you should turn on all exterior lights and close curtains and blinds. If anyone strange is around your house or in your neighborhood, do not go outside or to where that person is. It's also a good idea to have a phone by your nightstand and of course, install a home alarm system, ensuring it's armed and ready to protect vulnerable areas of your home.
About Home Security Store, Inc.
Home Security Store is the premiere online ecommerce website specializing in affordable DIY wireless and hardwired security systems, security camera systems,fire alarm systems, spy equipment, survival gear, and more. The company brings together highly-trained, professional technicians and a state-of-the-art product line to provide the most comprehensive home security source found online. The company offers free and fast shipping, plus free tech support. For more go to http://www.homesecuritystore.com
# # #