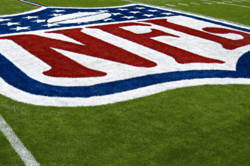 Video Scribing is the new face of compelling news.
(PRWEB) February 03, 2012
The Super Bowl's popularity makes it perfect for picking up the best advertising strategies. "Numbers Never Lie" had a great commercial using whiteboard animation that is so new, many people have never heard of it before. It can also be named as video scribing, fast hand drawing, sketch cartoon video, and by many other combinations of names, because it is such a new discovery.
What is a Video Scribing or a Whiteboard Animation Commercial?
Video Scribing or Whiteboard Animation (As seen on the ESPN Super Bowl's "Numbers Never Lie" Commercial) consists of a hand drawn video that takes the viewer through the process of the drawing and creation of an artist's work in fast time. Each Video Scribing Company has different ways of drawing and making their videos work.
What makes an Amazing Video Scribing or Whiteboard Animation Commercial?
There are many details that go into a great Whiteboard Animation Video anyone can see how companies differ from precision and artistry. There are a lot of great companies who create video scribing videos. As with any video, it takes good lighting, great artist, great storyboard and great editors. It is not an easy thing to do that is what makes them so unique.
There is no better way to spread the word about a business or company than making a great explainer video. Visit Ydraw for some amazing examples of how to keep explainer videos sweet, simple, exciting, and compelling. Join the rest of the growing businesses who are ahead of the game and already catching onto the fad. Get started and create your amazing explainer video today.
Alecsy Christensen, Ydraw
# # #