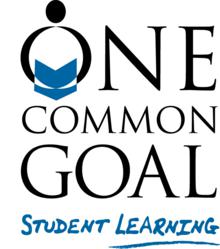 Trenton, NJ (PRWEB) February 15, 2012
The New Jersey Association of School Librarians (NJASL) today released findings of a three-year study conducted by the Center for International Scholarship in School Libraries (CISSL) at Rutgers University, which explored the value of quality school libraries to education in New Jersey.
"The findings show that New Jersey school libraries and school librarians contribute in rich and diverse ways to the intellectual life of a school, and to the development of students who can function in a complex and increasingly digital information environment," said Dr. Ross Todd, lead researcher in the study and CISSL Director.
An executive summary and the full report, The New Jersey Study of School Libraries: One Common Goal – Student Learning, are available online at http://www.njasl.org.
"In today's high-tech, information-driven world, we have significant opportunities for schools across the country to make great strides in preparing students for a fast-paced, global economy that requires independent learning skills," said Pat Massey, past president of NJASL. "As policy makers throughout the U.S. consider new measures to ensure student success and college and career readiness, it is critical that they maintain strong school library programs that are proven to enhance learning for all students."
In phase one, CISSL surveyed over 700 librarians and found that school librarians make key contributions to student success including:

Improvements in student test scores;
Development of thinking-based competencies in using information, and development of positive and ethical values in relation to the use of information and technology; and
Increased interest in reading, increased participation in reading, the development of wider reading interests, and becoming readers that are more discriminating.
In phase two, which was completed in November 2011, CISSL examined a sample of effective school libraries to identify the key criteria that enables these libraries to thrive and contribute to the learning agendas of the schools. Findings show that:

The school library is a learning center linked to classroom instruction;
The school library supports the school's mission to produce literate and informed learners who can thrive in a digital, knowledge-based world;
The school library is a 21st century classroom that provides an understanding of the information and technology students will confront as digital citizens;
The school library sets the stage for student-initiated inquiry; and
The school librarian is a co-teacher who undertakes an active role in engaging in shared instruction.
The study underscores the role of a dynamic school library program as a cost effective and essential means to prepare students to become reflective learners who are capable of locating, evaluating, and creating knowledge from information found in a variety of formats. The report highlights these outcomes as fundamental to students' success in college and in the workplace.
"NJASL and CISSL urge policymakers to recognize the important role that school libraries play in student education and career success," said Fran King, NJASL President. "As States and school boards across New Jersey and the country consider new measures to implement the new Common Core Standards, we must ensure that school library programs continue to be funded and staffed by certified School Library Media Specialists. Our students' futures depend on it."
ABOUT NJASL
New Jersey Association of School Librarians (NJASL) is the professional organization for school librarians in the state of New Jersey. NJASL advocates high standards for librarianship and library media programs in the public, private, and parochial schools in New Jersey to ensure that students and staff become effective users of information. Learn more about New Jersey Association of School Librarians by visiting http://www.njasl.org, and join the conversation on Facebook and Twitter, @njasl.
ABOUT CISSL
The Center for International Scholarship in School Libraries (CISSL) is the leading international research organization based at Rutgers the State University of New Jersey. CISSL's mission is to produce and share rigorous research on the dynamics of school libraries and student learning. Learn more about CISSL at http://www.cissl.rutgers.edu.
###