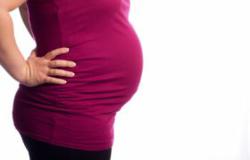 the increased risk seemed to be a class effect of SSRIs
San Diego, CA (PRWEB) February 06, 2012
The media spotlight is often a double-edged sword. No one knows this better than the families of babies with birth defects. And yet, gossip and rumor-mongering aside, the real story here is being overlooked according to Sean Burke of AttorneyOne.
In December 2011, GlaxoSmithKline (the company manufacturing Paxil) lost a ruling when U.S. District Judge Timothy Savage rejected the company's effort to have a Paxil lawsuit moved to federal courts in Philadelphia. Judge Savage has already overseen eight lawsuits in which GlaxoSmithKline was not found to properly warn patients about the risks of birth defects related to Paxil during pregnancy.
On January 12, 2012 the British Medical Journal published a study revealing that selective serotonin re-uptake inhibitors (SSRIs), including Paxil, are linked to pulmonary hypertension in newborns of mothers who took them during pregnancy. The study was published by researchers at the Karolinska Institutet in Stockholm, Sweden by lead author Helle Kieler, MD, PhD and colleagues. Their analysis included 1,618,255 single births born after 33 weeks' gestation from 1996 to 2007.
As Dr. Kieler noted, "The absolute risk was three infants per 1,000 exposed, and the increased risk seemed to be a class effect of SSRIs".
AttorneyOne.com, a recognized authority on law, can provide helpful advice and simple solutions including how to get in contact with legal council so that, in case of Paxil adverse effects, someone can easily and inexpensively deal with it. As Mr. Burke, director of Media Relations for
AttorneyOne.com, added, "What all this information really illustrates is that threat of severe adverse effects from Paxil remains. For that reason, our focus should squarely fall on getting the word out and assisting people in finding the right legal assistance."
In December 2005, The Food and Drug Administration (FDA) warned pregnant women and their doctors of an increased risk of heart defects in newborns when taking Paxil. During 2006 a warning was issued by the FDA alerting women that those taking SSRIs were six times more likely to deliver babies with PPHN (persistent pulmonary hypertension of the newborn).
AttorneyOne.com has further information on Paxil lawsuits including how to get in contact with legal council.
Headquartered in San Diego, CA Attorney One was founded in 2004 and is not a law firm. They offer a nationwide legal service which helps consumers find the best representation for their legal needs. Checkout earlier legal news from us at http://www.prweb.com/releases/2012/2/prweb9163782.htm.
###