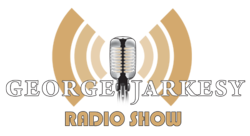 Houston, TX (PRWEB) February 09, 2012
Father Mitch Pacwa, host of EWTN Live on the Eternal World Television Network and President and Founder of Ignatius Productions, appeared on the George Jarkesy show to discuss the Obama administration's recent ruling on birth control in employer-provided healthcare plans. The show, which airs on the Wall Street Business Network on AM/FM radio, also streams live on http://www.georgejarkesy.com and affiliate station websites. The archive of the show is available on the website.
The interview took place shortly after the Obama administration passed regulation that mandates contraception coverage in employer health plans, with an exemption for religious institutions, but not religiously affiliated groups. The ruling has resulted in an uproar from Catholic groups, including letters read to parishioners at Mass over the past two weeks – a group that numbers "between 62 and 75 million" in the United States, according to Pacwa.
On the show, Father Pacwa argues that "the federal government is trying to make us violate our conscience, based on religious principles" by providing contraception to employees of religiously affiliated institutions, such as universities and hospitals. The ruling came despite "the principles that the Catholic Church has to not allow contraception or abortion," he added.
For more information on Father Pacwa and The George Jarkesy Show, please visit the show's website at http://www.georgejarkesy.com, or follow George on Twitter at @jarkesy. The George Jarkesy Show airs from 4-5 PM EST, Monday through Friday, and can be heard live on their website.
About George Jarkesy and Jarkesy & Company
A money manager and successful professional investor, respected financial and corporate advisor, George is currently focused on managing his and his partners many investments. He is a frequent market commentator and guest on FOX Business News, FOX & Friends and CNBC. He is also the host of the nationally syndicated "George Jarkesy" radio show, which will launch on January 6, 2012. George started his career in the financial services industry with a New York Stock Exchange member. George also serves on the Finance Committee of the Republican National Committee and is an active member of the National Investment Banking Association, The Jarkesy Foundation and Chairman of The National Eagles and Angels Association. Jarkesy & Company is the home office of Mr. Jarkesy and works with media related to investing and political issues.
###