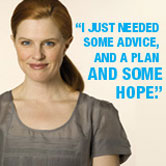 If you sense the conversation is going badly, politely let them know you are hanging up and will follow up the conversation with a letter.
Seattle, WA (PRWEB) February 09, 2012
According to a new report released by the Association of Credit and Collection Professionals (ACA), debt collection agencies recovered $55 billion in debt owed to creditors during 2010 (ACA International, 2012). The money generated for the economy as a whole is positive. However, for consumers dealing with collection agencies and debt management, the experience is not always pleasant. To help consumers know their rights and responsibilities when working with collection agencies, American Financial Solutions has put together a quick tip sheet.
[1] If you receive a letter or a telephone call from a collection agency, respond. Ignoring the debt or correspondence from the collection agency can result in additional fees, possible court proceedings and damage to your credit report.
[2] Attempt to communicate in writing. Writing provides a record of all conversations, agreements and payments. When you send a letter, send it via the Post Office as certified mail, return receipt requested. This provides proof you sent the document and proof that the collection agency received it.
[3] For telephone contacts, keep a note pad to document the day, time, name of the collection agent, name of the collection agency and a brief description of the conversation that took place during the call.
[4] Attempt to communicate calmly when speaking with a debt collector. If you sense the conversation is going badly, politely let them know you are hanging up and will follow up the conversation with a letter.
[5] If you have any doubt that you owe the debt, dispute it. Request, in writing, that the agency provide proof of the debt.
[6] If you do owe the debt, know what you can afford to pay before you agree to a payment. For instance, the collection agency states the bill is $375 and you must pay $125 for the next three weeks. Do not agree to pay that amount if you know you cannot. Explain what you can afford to pay.
[7] Collection agencies do not have to accept your payment (if less than they want), but send it anyway. If they cash it, it will be used to pay down your debt. If they return the payment back to you, keep the letter and envelope they return it in and continue to send the amount you promised to pay.
[8] If you owe multiple debts to the same collection agency, you can specify which account you want your funds to go to. The agency may have merged the debt together like a debt consolidation, but they are still separate.
[9] In the event a collection agency takes you to court over the debt be sure to respond to the court either personally or through an attorney. Bring all documentation including your notes with you. If you do not respond to the court notice the collection agency can obtain a default judgment against you. This judgment can allow them to garnish wages and freeze bank accounts.
[10] Learn all of your rights when dealing with debt collectors. Visit the Federal Trade Commission's website.
Managing debt that has been turned over to collections can be frustrating. There are many rules and regulations that govern someone attempting to collect a debt and provide consumers with some protection. To learn more about dealing with debt collectors, debt consolidation or debt management, contact a certified credit counselor today.
American Financial Solutions(AFS) is a non-profit 501(c)3 financial education and credit counseling agency that helps people find solutions for managing their money and improving their financial lives. Since 1999, AFS has helped individuals across the United States through one-on-one counseling, classes and the use of debt management plans. AFS is a member of the National Foundation for Credit Counseling (NFCC) as well as the Association for Independent Consumer Credit Counseling Agencies (AICCCA). AFS is also accredited by the Council on Accreditation (COA) and has an A+ rating by the Better Business Bureau. Find us and like us on Facebook, Twitter and Google+.
ACA International. (2012). New study shows third party debt collection substantially impacts California's economy. [Press release]. Retrieved from prnewswire.com/news-releases/new-study-shows-third-party-debt-collection-substantially-impacts-californias-economy-138347704.html
###