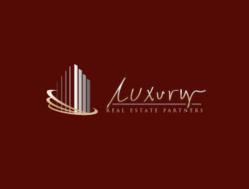 Phoenix, AZ (PRWEB) February 06, 2012
Presenting the best of what the Phoenix and Scottsdale real estate markets have to offer, Realtor Anthony Phillips has recently launched his interactive website at MyAzHomeSales.com. "This site is mainly intended for homebuyers as their one-stop destination for homes for sale in Phoenix, Scottsdale and the surrounding areas," says Phillips.
Offering a diverse array of neighborhoods ranging from the condo communities of Optima Camelview and Scottsdale Waterfront, to the neighborhoods of Paradise Valley, MyAzHomeSales.com truly has something for everyone.
Visitors to MyAzHomeSales.com will find it easy to navigate and find the properties they want, whether it's single-family residences, stunning golf course communities, or high-rise condos. The site has listings of exclusive property offerings, as well as an advanced MLS search engine that lets homebuyers narrow down their specific choices. Also featured are useful guides and articles for Buyers and Sellers, as well as local information about the various communities found in the Phoenix and Scottsdale area.
For more information, visit MyAzHomeSales.com or call 702.482.8885.
About Luxury Real Estate Partners
Luxury Real Estate Partners is a full service, real estate-focused marketing company that develops and deploys highly personalized, strategic advertising programs for its real estate partners. With a holistic approach to brand enhancement, data analytics, and cross-channel delivery, Luxury Real Estate Partners' innovative marketing solutions have achieved dynamic results and delivered unprecedented returns on investment for its invitation-only real estate partners. For more information about Luxury Real Estate Partners, contact Anthony Phillips at anthony(at)mylvcondosales(dot)com.
Luxury Real Estate Partners is the team behind MyLvCondosales.com, MyLvHomeSales.com, MyBayAreaCondoSales.com and out upcoming site MySanDiegoHomeSales.com, LuxuyRealEstatePartners.com and LvLuxPm.com.
###