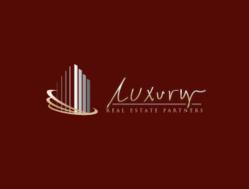 Las Vegas, NV (PRWEB) February 07, 2012
Brighter days may be ahead for Las Vegas real estate if the recent top-dollar sale of a previously owned contemporary condominium in CityCenter's Vdara Tower is any indication.
According to Anthony Phillips, President of Luxury Real Estate Partners, his firm brokered the first-ever re-sale of a CityCenter condo in late December. The 631-square-foot, fully-furnished, 28th-floor studio condo in Vdara Tower sold for $697 a square foot – the highest recorded price per square foot of all MLS-listed Las Vegas Strip condos sold in 2011.
"We've definitely seen heightened interest over the last couple of quarters in luxury condominiums, particularly along the Las Vegas Strip," Mr. Phillips said. "We're starting 2012 off on a high note with plans to aggressively market the unprecedented value Las Vegas real estate and Luxury Strip Condos.
In addition to the Vdara sale, Mr. Phillips and Luxury Real Estate Partners hold the highest lease prices achieved at The Residences at Mandarin Oriental, Veer Towers and Vdara Condo Hotel, based on data from the Multiple Listing Service.
About Luxury Real Estate Partners
Luxury Real Estate Partners is a full service, real estate-focused marketing company that develops and deploys highly personalized, strategic advertising programs for its real estate partners. With a holistic approach to brand enhancement, data analytics, and cross-channel delivery, Luxury Real Estate Partners' innovative marketing solutions have achieved dynamic results and delivered unprecedented return on investment for its invitation-only real estate partners. For more information about Luxury Real Estate Partners, contact Anthony Phillips at anthony(at)mylvcondosales(dot)com or visit luxuryrealestatepartners.com
About CityCenter Las Vegas
CityCenter is a $9 billion urban destination on 67 acres between Bellagio and Monte Carlo resorts on the Las Vegas Strip. CityCenter features ARIA, a 61-story, 4,004-room gaming resort; luxury non-gaming hotels including Las Vegas' first Mandarin Oriental and Vdara Hotel & Spa; Veer Towers, the development's only strictly residential buildings; and Crystals, a 500,000-square-foot retail and entertainment district. Vdara, Mandarin Oriental, Las Vegas and Veer Towers include approximately 2,400 residences total. At the forefront of sustainability, CityCenter is the world's largest privately financed green development. ARIA, Vdara, Crystals, Mandarin Oriental, Las Vegas and Veer Towers have all received LEED® Gold certification by the U.S. Green Building Council.
# # #