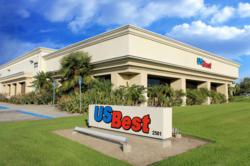 Irvine, CA (PRWEB) February 06, 2012
National Property Preservation & REO Repair contractor, U.S. Best Repair Service, Inc., announced they will host Aron Ralston as the Keynote Speaker at the 2012 REOMAC Annual Education Summit & Expo on March 19th in Palm Desert, California.
Aron Ralston's story made headlines in 2003 after being pinned down by an 800 pound boulder for nearly a week in a remote canyon in Southern Utah. Since then, Ralston has documented his life-altering experience in his New York Times best-selling book, Between a Rock and a Hard Place which was adapted into a movie, titled 127 Hours. Ralston will be sharing his amazing story of survival that has inspired and motivated audiences across the nation.
U.S. Best Repair Service will also be returning as an exhibitor to REOMAC and will be located in booth #30. Stop by to learn more about the company. You may also visit their website at http://www.USBestRepairs.com. The REOMAC Summit & Expo will run from March 18th - 21st.
About U.S. Best Repair Service, Inc.
U.S. Best Repair Service, Inc. is a privately owned and operated property preservation company located in Irvine, California. "US Best Repairs" provides the highest quality nationwide service and specializes in Property Preservation & REO Repairs and Maintenance. Its mission is to provide extraordinary service at every opportunity by exceeding expectations of timeliness and quality at the most competitive pricing in the industry.
# # #