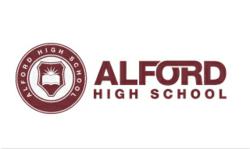 Chicago, IL (PRWEB) February 06, 2012
Alford High School one of the most renowned online high schools in the world announced today its initiative to open up a new fund meant to provide financial support to students suffering from physical disability. The fund has specifically been introduced to help those students who wish to study but cannot do so due to their physical short comings. The fund aims to help these, underprivileged members of the society, study at a reduced tuition fee and be able to complete an accredited online high school diploma from Alford High School.
The High School Diploma (also known as HSD) program at Alford High School gives the perfect opportunity to students to study online because it gives them the complete freedom of continuing their education with ease and flexibility from anywhere they feel comfortable. Additionally, launching this fund would also ensure that, in this era of intense competition, the less fortunate students are not left behind and are given equal opportunities for academic and career progression.
The HSD program at Alford High School gives individuals the flexibility to earn an internationally accredited and recognized high school diploma sitting at home and is the preferred option for most working adults. The online diploma program is most suited to the needs of these physically disabled students who prefer to study via flexible education programs because it allows such students to acquire education that adds value to their academic and professional growth.
"We want to give equal opportunities to those students who have the desire to study but are not given an equal footing. By opening up this venue we are encouraging the less privileged not to let their physical challenges hinder them in their quest for education."
Students having a physical disability can now apply for an online diploma program at Alford High School and get financial support for their education through the Student Disability Fund.
About Alford High School
Alford High School is one of the leading online education institutes that give individuals from around the globe the opportunity to pursue their academic and professional dreams. Alford High School's diploma program is accredited by National Accreditation Association of Higher Education, which is a testament to the quality of its educational services. Alford High School specializes in providing students with high school diplomas through the distance learning format. These diploma programs are self-paced, self studied and internationally recognized. The school's state-of-the-art academic system allows it to deliver education that is easy to comprehend, user friendly, and result oriented.
For details, visit: http://www.alfordhighschool.com.
###