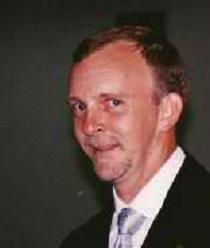 Residents of North Carolina's Sixth District must ask themselves if they think they have a sense of economic optimism under Congressman Coble's leadership. I know I do not ... James Allan
Burlington, NC (PRWEB) February 05, 2012
North Carolina native James Allen, who is running for the United States Congress, has stated that his political opponents should take his political candidacy seriously, and that in many ways, he represents the plight of the average North Carolina resident and citizen who has had to deal with the difficulties during the nation's economic downturn.
Mr. Allen commented, "While people here in North Carolina's Sixth District are suffering from home foreclosure, job losses, losing their medical coverage, sacked or under-funded pension plans, and limited job opportunity, their families are being destroyed, My campaign is all about restoring the opportunity for every North Carolina man and woman who desires to work, who desires to support their family, who seeks medical care, and who wants to plan for their future to have the ability to do so. Today, for too many, this is not possible. And part of the problem we in North Carlina face, similar to the rest of the nation, is a failure for our political leaders to create and implement viable solutions. It is important - critical that each of us ask the question, "Are we better off today than we were 2, 4, or 6 years ago? If the answer is 'no', then I urge voters to change the leadership in Washington. Respectfully, I am the only true candidate who understands the reality of our political leader's failures.
"While Congressman Howard Coble is having food catered from Hursey's BBQ in Burlington, North Carolina sent all the way to Washington for him and his Washington friends, I will be conscious of taxpayers monies and remove frivolous spending.
"In fact, it is estimated that over fifty percent of the households in the Sixth District don't have enough money to support their families on their current salaries, and have to search for help from churches, social services, and friends and family in order to survive. So while many individuals here in this district have to seek out food stamps for their families, Howard Coble is catering food to Washington for himself and his Washington friends! Clearly, our present Congressman is out of touch with the realities citizens of this great state and our district face. After all, what has Congressman Coble really done to help the economic crisis in North Carolina, and is that enough? I say he has done very little - and what he has done is clearly not enough! I urge each of you to ask the same question.
"Recently, I had a conversation with David Ruden, the Chairman of the Republican Party for the Sixth District in North Carolina. During our conversation Mr. Ruden told me, 'You better not run for Congress Mr. Allen, your a poor man and Howard's pockets are deep and you'll be beat down.'
"My reply to Mr. Ruden, "All I need are votes and they are not for sale I will walk all ten counties to ask for votes from the people, because the people and the issues we face - the challenges we must deal with each and every day, are not the challenges you face. North Carolina wants and needs a change in leadership."
For more information on Mr. James Allen, please visit http://www.jimallen2012.org.
###