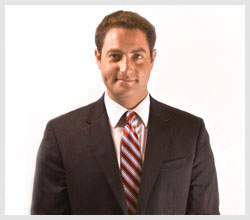 The total cost is almost three times more per arrest than any other Occupy movement in the country
Phoenix, Arizona (PRWEB) February 08, 2012
Police departments around the country have accused the Occupy Wall Street protests of costing American taxpayers millions of dollars in officer overtime, but a former city prosecutor is beginning to question the validity of those claims. After breaking down the costs of the Occupy Phoenix protest in a new article on his website, Phoenix criminal lawyer David A. Black has found $160,000 worth of unaccounted expenses in the Phoenix police department's official estimate.
"Occupy Phoenix's attendance dwindled from 1,000 to 50 in less than a day," says Black, who is representing one of the arrested protesters pro bono. "The protesters caused no property damage, required no crowd control and the only crime anyone committed was staying in a park after hours. But the Phoenix police are claiming that they needed hundreds of thousands of dollars in overtime to respond to it. That's almost three times more per arrest than any other Occupy movement in the country. It just doesn't make sense."
According to the city police, the first three days of Occupy Phoenix necessitated $180,000 in overtime. After factoring in all the costs of the SWAT-led raid on the first night of the demonstration, Black figures that the estimate leaves $160,000 of overtime remaining. The police have yet to disclose what that money went toward, but if it were distributed among the 20 officers who supervised the protest, each would receive 133 hours – or $8,000 – in overtime compensation for 72 hours worth of police work. That's an especially handsome bonus considering that only 40 people attended the second and third days of Occupy Phoenix.
David A. Black has been a staunch advocate of civil rights ever since he left the Maricopa County attorney's office to become a defense attorney. A former city prosecutor, he has successfully represented hundreds of clients across Arizona in a variety of DUI and criminal cases. The Law Offices of David A. Black are located at 40 North Central Avenue, Suite 1400, Phoenix, AZ 85004 and can be reached at (480) 280-8028.
For more information, or to schedule an interview with David A. Black, please contact Mark Moran at (724) 991-2775 or email mark@contentfac.com.
###