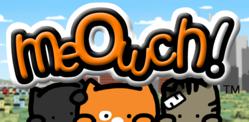 We wanted to make sure we developed something genuinely fun.
Hudson Valley, New York (PRWEB) February 13, 2012
Nah-Meen Studios carefully developed Meowch! to be fun, challenging and appealing to a variety of players. "A lot of effort went into making Meowch! accessible to everyone.  It's really easy when making a game about cats to go off the deep end and just make everything cute and forget about game play." describes Bradley Wollman, Nah-Meen's artistic talent. "We wanted to make sure we developed something genuinely fun."
Brian Tully, the start-up's developer talks about Meowch!'s evolution, "The idea I pitched was 'falling cats'. Months later we have three characters, a cat lady, animal control, 36 levels and a killer interactive environment." Meowch! is Nah-Meen Studios's first release and with all the positive feedback it has been getting, it certainly won't be their last.
"Great game - very addictive with a nice retro style," says Carlos M Icaza, Co-Founder of Ansca Mobile. Nah-Meen Studios utlized Ansca Mobile's Corona SDK mobile toolkit to create Meowch!
Casual gamers will enjoy flopping a cat through all 36 levels by bouncing off satellite dishes and sliding down gutters. Competitive gamers won't be disappointed, they can collect achievements and compete on the leader board for the top spot with Game Center and Open Feint support. With multiple ways to complete each level, Meowch! is a game players will keep coming back to. The levels were built with a steady progression of difficulty that make it impossible to get bored of Meowch!.
Epic Trailer
Gameplay Video
Press Info
Meowch! is available from iOS and Android markets worldwide for $1.99 USD.
Meowch! Free is also available for iOS and Android.
Nah-Meen Studios is a small indie dev studio with big ideas. Nah-Meen Studios is dedicated to the development of fun, quality and original applications. All Material and Software (C) 2011-2012 Nah-Meen Studios, LLC / All Rights Reserved
# # #