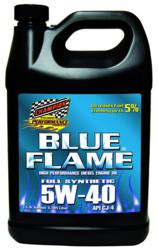 Champion Blue Flame® Full Synthetic 5w-40 Diesel Motor Oil to Participate at American Trucking Association's 2012 Annual Technology & Maintenance Council Meeting and Exposition.
Tampa, FL (PRWEB) February 07, 2012
The mission of the Technology & Maintenance Council (TMC) is to improve transport equipment, its maintenance and maintenance management. The Council develops Recommended Engineering and Maintenance Practices that are voluntarily adopted by fleets, OEMs and component suppliers. The Council promotes the voluntary cooperation among designers and manufacturers of aftermarket transport products and those who specify, purchase, and manage such equipment.
TMC, a technical council of American Trucking Associations, is North America's premier technical society for truck equipment technology and maintenance professionals. TMC features a diverse membership of equipment managers, service-dealers, owner-operators, industry suppliers and manufacturers, educators, academia and others that support the trucking industry. TMC member fleets represent the broad range of industry vocations, including truckload, less-than-truckload, municipal, private, on/off-highway, construction and other operations. http://tmc.truckline.com
American Trucking Associations, Inc., the national trade association for the trucking industry, is a federation of affiliated state trucking associations, conferences and organizations that includes more than 37,000 motor carrier members representing every type and class of motor carrier in the country. ATA serves the interests of more than nine million people and 420,000 companies involved in trucking before Congress, the courts and regulatory agencies. http://www.truckline.com
Champion Blue Flame® SAE 5W-40 is a 100% synthetic heavy duty diesel engine oil purpose built to exceeds API service levels CJ-4, CI-4+, CI-4, CH-4, CG-4, CF-4 and current OEM warranty requirements for extended service. The Champion oil meets, or exceeds, pre and post-2007 emissions requirements and safe for use in applications equipped with Exhaust Gas Recirculation (EGR), diesel particulate filters (DPF), and selective catalytic reduction (SCR) systems. It is formulated with Champion's advanced proprietary "Thermal Viscosity Stabilizer" and soot control technology for shear stability and engine cleanliness plus high reserve alkalinity chemistry which reduces corrosive wear and oil oxidation. Fleets have reported savings of up to a 3% better fuel economy improvement compared to conventional 15W-40 diesel oils. http://www.championsusechampion.com/cuc-prod-diesel.htm
About the company: Champion Brands, LLC, is a globally recognized industry leader in specialty lubricants for over 55 years. Champion also produces and blends over 300 products including fuel, oil, engine additives, and lubricants for the racing, automotive, heavy truck, agricultural, industrial, and specialty markets. For more information about Champion Blue Flame Diesel Oils contact your nearest Champion Distributor, or call Champion at 800-821-5693. Champion Brands, LLC; 1001 Golden Drive, Clinton, MO, 64735 or go to http://www.championbrands.com.
###