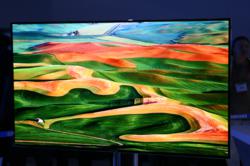 However, they (LED TVs) may be cooked longer term with superior technologies like OLED and Quantum Dot on the horizon
Atlanta, GA (PRWEB) February 06, 2012
Jack Burden and Robert Wiley – 10 year veteran reviewers have released several new technology comparison reviews and commentaries on new television technologies to come. According to the company this is an exciting time for the television industry as many new technologies will be adopted in the near future.
Many of the current technologies will continue to do well near term. Wiley comments, "LED-LCD TVs will continue to do well over the next few years due to major improvements we have seen lately including better side viewing quality, reduced bezel framing width, and better black levels and gray scaling. However, they (LED TVs) may be cooked longer term with superior technologies like OLED and Quantum Dot on the horizon." The company has generated Vs. articles with complete analysis of these new technologies such as OLED TV vs. LED TV which has the following commentary:
"These TVs (LED backlight) really do not have a close comparison to OLED TVs because the light is created not within each pixel cell but instead by the LED edge or backlit panel. The individual pixel cells in an LED TV are just glass crystal, which twist at high refresh rates to produce the color light flow through to produce the picture image.
Another newly released technology comparison by the company is 1080p HD vs. 4K UD Resolution. This article speaks to the impressiveness of the new 4K technology. "The picture is so good at times with 4K or 8K that it may render 3D obsolete just as it is putting its feet on the ground. From my viewing, the picture is so good from a good 4K TV that it's lifelike..." comments Wiley.
As well as older more established comparison articles such as LED TV vs. LCD TV, the company has also focused on the similarities between OLED TV and Quantum Dot technology in their article titled, QD (Quantum Dot) vs. OLED TV, the article relates, "When we read the specifications and technological reports on QD technology they look suspiciously similar to OLED technology. For example, OLED cells do not need a backlight, are extremely thin and are based on liquid crystal cells – all traits that QD technology claims. OK maybe they are not claiming the compounds used are organic, but they must be for all these compounds and phosphors are really natural or organic substances."
About CEAG Inc.
Consumer Electronics Advisory Group Inc. operates several premier buying guide websites, including plasmatvbuyingguide.com, lcdtvbuyingguide.com, and 3d-tvbuyingguide.com among others. Online since 1999, the company provides objective and thoroughly researched information through professional reviews performed by seasoned reviewers. Editors Robert Wiley and Jack Burden have been reviewing televisions since the first commercial plasma TVs hit the market in year 2000. ISF calibrator John Wirtz has been calibrating televisions professionally for 10 years. The company adheres to strict testing guidelines using the highest caliber equipment. Company web sites have more than 15 million unique visitors each year in the fast growth consumer electronics industry.
###