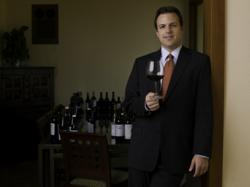 Each of the wineries in our portfolio has an interesting story, and our mission is to tell them
Austin, TX (PRWEB) February 07, 2012
Celebrating its 5th Anniversary as a wine industry matchmaker, The Mark Wine Group has specialized in putting fine wine producers on the radar screen of large national restaurant and hotel accounts. The result is enhanced selection for the establishments and greater visibility for the wineries.
With the growing consumer appetite for discovery wines, sales at The Mark Wine Group topped 90,000 cases in 2011; the idea and concept of independent family wineries in chain restaurant and hotels has been widely accepted.
Serving as the conduit between these two groups, The Mark Wine Group has developed an impressive portfolio of both national brands and boutique offerings, comprised of more than a dozen suppliers and nearly 100 different wineries, representing nearly every region in the world. The company has created over 15,000 new points of distribution in corporate chains for its family winery partners.
"Each of the wineries in our portfolio has an interesting story, and our mission is to tell them," President & Founder Mark Gmur says. "The result is that the hotels and restaurants in our national accounts have much better wine selections to offer their customers."
Mark's 20 years of international experience in the wine and hospitality industries began in his childhood in Sydney, Australia. His father had a career as hotel food and beverage director, general manager and restaurateur, so Mark grew up around the business, living in hotels and eating in fine restaurants as soon as he could walk. He worked in his father's restaurants and later earned a degree with honors from the prestigious Les Roches School of International Hotel Management in Switzerland.
He was quickly recruited to work at the New York Four Seasons and then as Beverage Manager for the famed Waldorf Astoria hotel, where he discovered his passion for wine. His next opportunity took Mark all the way to Hawaii to become Beverage Director for the Hilton Waikoloa Village. His deepening interest in the beverage business led to a position as Vice President of On-Premise Sales for one of Hawaii's largest wine and spirits distributors. It was during his tenure here that he identified a niche in the industry that had not been addressed, and the idea for The Mark Wine Group was born, "believe it or not, on a cocktail napkin," adds Gmur.
"I was managing national accounts and working with 30 or 40 large, national suppliers," he explains. "But I noticed there were a lot of smaller wineries who were not chasing the national account business. They were stuck in the middle—producing enough volume to service national hotel and restaurant accounts, but not large enough to afford a full-time person to sell and represent them. I created the company to serve as national account manager for these smaller businesses."
Mark first partnered with Boisset Family Estates, who remain the company's largest supplier. Four years later, The Mark Wine Group has assembled the most extensive collection of highly visible, marketable family and independent wineries available from one source within the on-premise chain arena. "We have more wines with 90+ scores than any other company," Mark notes with pride.
###