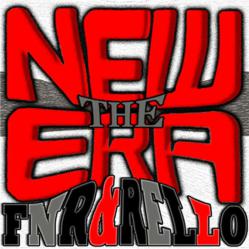 Miami, FL (PRWEB) February 05, 2012
Rap group ATBMBMFoo recently released their mixtape "The New Era." Coast 2 Coast Mixtapes presents the project, which was put together by group members FNR & Rello. It is now available for free download. "The New Era" features artists FNR, Rello, L.C., Scoobie, OZ, and Retrospect. Production is added by VonVon, Rello, and Scoobie.
ATBMDMFoo is a collection of artists who naturally united to chase one dream. Coming from the same high schools of Oak Parn and River Forest in Chicago, the team wasted no time when it came to putting together top-notch music—whether it's mixtape tracks over the industry beats that everyone loves or completely original music born and produced from within the group's growing circle of talent. ATBMDMFoo members are independent artists who plan to capture attention through the ears of the people and their knowledge of how to create good music.
The "New Era" trilogy is the beginning of this process. It showcases production and lyrics from the team's own rappers and producers. The cover art and all associated photos are also created by team members, and all videos are shot by Ross (The Boss) Constable. With a natural talent and the drive that it takes to make it in the industry, ATBMDM is clearly dedicated to becoming the next big group of consistently hardworking artists.
"The New Era" is available for free streaming and download at http://coast2coastmixtapes.com/mixtapes/mixtapedetail.aspx/fnr-rello-atbmdmfoo-presents-the-new-era
# # #