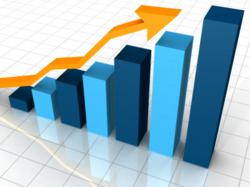 But what we've seen in our 2 short months has simply been astounding
Baltimore, MD (PRWEB) February 07, 2012
Co-founders Jacob King and Joe Borowy knew they were onto something when they first came up with the idea to start HealthnutCoupons.com, a niche coupon website that specializes in health-related merchants.
The website launched in December of '11, but the Internet Marketing duo didn't expect to see significant growth for at least 6 months.
"When you're starting a brand new site, especially one with a brand new domain, it takes some time for Google to see your site as relevant, trustworthy, and having authority," says Co-founder Jacob King. "But what we've seen in our 2 short months has simply been astounding. Not only are we receiving some favorable positions in Google, we're also seeing traffic in droves, far more than we ever could have expected this early on."
King and Borowy saw their first 100-hit day just over a week ago, and they were so excited that they published a Press Release about it.
"We couldn't believe it when we saw our first day with over 100 hits all from organic Google traffic in such a short time span," says Borowy. "That simply blew our minds. But it seems to only be getting better. Over the last two days, we've averaged over 250 hits per day. That's huge!"
But more important than traffic metrics, of course, is revenues that are generated by the site. And there's been no shortage of that so far with HealthnutCoupons.com.
"I feel proud, yet still surprised to say this, but we're already averaging over $300 per day in revenues generated," says King. "That's an extraordinary feat for us at this stage in our development, and it adds tremendous value to our merchants and affiliate partners. We're very excited about these results, and we expect them to continue to grow."
When asked about which avenues have been their most successful in terms of revenues generated, these health-conscious Co-founders are happy to elaborate.
"We've seen the most success with our Vitacost coupons so far," says Borowy. "That's really been the driving force of our success up to this point. We've worked really hard to add tremendous value to Vitacost, as we think they'll be one of our most prosperous, long-term affiliate partnerships, and Google seems to have responded favorably to our efforts."
"But we have several other stores that we think, with some valuable promotion, could be among our top revenue generators as well," adds Borowy. "I don't want to spill all the details, but let's just say I see good things coming for our Medifast coupon codes page."
HealthnutCoupons.com is anticipating continual growth throughout the coming months, and Co-founders King and Borowy plan to share details of the story every step of the way.
###