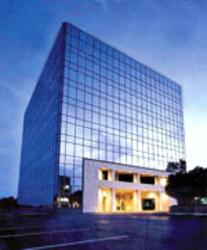 I'm thrilled that Opus can now offer its clients an upscale Buckhead, Atlanta address, as well as access to conference rooms, boardrooms, and business center amenities for only $99 a month." - Yori Galel, CEO, Opus VO.
Boca Raton, FL (PRWEB) February 07, 2012
Businesses looking to upgrade their image with an upscale corporate address instantly and at very low cost have a premium new location available to them as of February 2012. Opus Virtual Offices, a premier provider of virtual office services, announces the grand opening of its newest location in the Peachtree Lenox Building in the prestigious uptown Buckhead District of Atlanta, Georgia.
This premium location offers a first for Opus in Atlanta; the unique opportunity for a business to get all the traditional features of its virtual office program along with access to the Peachtree Lenox Building's complete business center amenities including boardroom and conference room facilities.
"I'm thrilled that Opus can now offer its clients such an impressive address in upscale Buckhead, Atlanta. Even more exciting is access to business center amenities such as conference rooms for face to face corporate or customer meetings. For only $99 a month, I know that our virtual office solution can't be beat," says Yori Galel, CEO, Opus Virtual Offices.
Buckhead is consistently ranked one of the nation's 10 top affluent communities and is home to the 9th wealthiest zipcode in the nation, according to Forbes Magazine. It is famous for upscale restaurants and shopping, lavish mansions and ultra-modern high-rise office buildings, hotels, and condominiums. And the Peachtree Lenox Building lies at the heart of this elegant district.
Opus defines a virtual office as a complete business system that utilizes advanced technology to create a flexible online workplace that eliminate the costs and hassles of renting actual physical space. Included are a choice of hundreds of impressive corporate addresses, dedicated business phone and fax numbers, mailing and shipping, voicemail and fax converting to email, and professional receptionists taking calls and messages.
Opus VO is certain that combining the best features of a low cost virtual office with such a prestigious corporate address and access to enhanced business center facilities in an attractive office environment provides a unique opportunity for businesses worldwide.
Further information is available at http://www.opusvirtualoffices.com
###