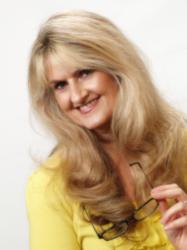 HYPNOSIS harnesses the power of the mind, imagination, emotions and desire into relief and changes.
Los Angeles, CA (PRWEB) February 08, 2012
Dr. Shelley Stockwell is the founder of International Hypnosis Federation and speaks internationally on all aspects of hypnosis. "Hypnosis changes people's reactions to trauma, improves their success-rates in relationships as well as with finances," explains Dr. Carol Francis. "Dr. Shelley Stockwell's 14 books are filled with numerous formulas for success and happiness as well as great humour."
Dr. Carol Francis interviews Dr. Shelley Stockwell providing listeners an opportunity to discover formulas Dr. Shelley Stockwell has been successfully using with her patients for over 30 years.
This interview is available for download as well at BlogTalkRadio.com/drcarolfrancis. (Archive available at http://www.blogtalkradio.com/profile3.aspx?userurl=dr-carol-francis.)
Dr. Shelley Stockwell also invites listeners and readers to join her and 80 other alternative health practitioners March 1-4, 2012 in the Los Angeles area for a lively and life changing conference. Dr. Shelley Stockwell explains, "YOU deserve a treat and a RE-TREAT! Whether you're a parent, helper, healer, licensed professional or just curious, the IHF 2012, "It's All About YOU RETREAT" March 2-4 is for you…! Three action packed days focus on your pleasure and let you renew, restore, and revitalize your mind, body, spirit, fun and abundance."
This amazing conference is located at The DoubleTree Hilton in San Pedro, California (2800 Via Cabrillo Marina, San Pedro, 90731); Registration for this conference is at (310) 541-4844 E-MAIL: ihf(at)cox(dot)net International Hypnosis Federation 30819 Casilina Drive, Rancho Palos Verdes, Ca, 90275, http://www.hypnosisfederation.com.
When asked how hypnotherapy can help change lives, Dr. Shelley Stockwell delineated a long list to consider. "Hypnosis can help you to:
Lose Weight
Quit Smoking
Overcome addiction
Become a better athlete
Control pain
Overcome fears and phobias
Be more confident
Birth a child naturally and painlessly
Express positivity
Stop insomnia
Promote personal health
Be calm
Meet your goals
Find financial success
Increase your spirituality
Feel Great
End behavior patterns that no longer suit you"
Join Dr. Carol Franci s in this useful interview with Dr. Shelley Stockwell.
###