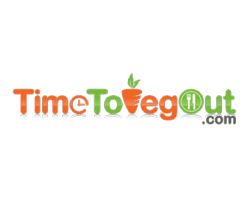 Our partnership with Vegetarian Times and NYC's Vegan Shop-Up illustrates our commitment to providing great local and national deals"
-- Frank Bradshaw
President, TimeToVegOut.com
New York, NY (PRWEB) February 07, 2012
TimeToVegOut.com has partnered with Vegetarian Times magazine to offer a discounted rate on a one year magazine subscription. This collaboration reinforces TimeToVegOut.com's commitment to the lifestyles of vegetarians and vegans. "We want to tell our current and future subscribers that we aren't just about restaurant deals", says Frank Bradshaw, President of TimeToVegOut.com, "We, at TimeToVegOut.com, want to emphasize that we aren't only about promoting and providing a service to vegan and vegetarian diners but to the community's vision of what vegan and vegetarian lifestyles can be. Our partner, Vegetarian Times, does a lot for dining but purchasing a magazine is about lifestyle choices." The regular subscription rate is $15 for a one year subscription. TimeToVegOut.com and Vegetarian Times is offering the subscription for $7.50.
TimeToVegOut.com is a website dedicated to vegan and vegetarian dining, products and lifestyles. Partnering with a magazine like Vegetarian Times illustrates TimeToVegOut.com's commitment to providing access to new products and alternatives to the vegan and vegetarian communities. TimeToVegOut.com is currently working on other lifestyle based deals like ski excursions, family outings and cruises; all vegan or vegetarian friendly!
When it comes to lifestyles of vegans and vegetarians, one other aspect is supporting local vegan and vegetarian businesses. Sarah Peltier of the NYC Vegan Pop-Up has taken this to heart. Sarah and her team do a vegan pop-up market every two months in NYC. She invites local vegan businesses to display their wares, talk about their products and to get an opportunity to meet with their potential customers face to face. TimeToVegOut.com is proud to support this endeavor and will give their subscribers a $5 credit to the site just for attending. You just need to get the voucher from http://www.timetovegout.com and give it to the TimeToVegOut.com representative at the Vegan Shop-Up. There are also two featured vendors of the NYC Vegan Shop-Up that you can get a special deal from TimeToVegOut.com and redeem it at the NYC Vegan Shop-Up
TimeToVegOut.com has launched New York City and nationwide deals. TimeToVegOut.com will be expanding to five new markets in the next three months and will aggressively pursue nationwide deals as well. Current deals and future deals can be found at: http://www.timetovegout.com
For vegan and vegetarian business owners seeking to run a deal campaign with TimeToVegOut.com, send an email to info(at)timetovegout(dot)com to discuss partnership opportunities.
About TimeToVegOut.com:
TimeToVegOut.com is located in Brooklyn NY. Frank Bradshaw, the founder and president, is an omnivore living in a vegetarian household and a group buying aficionado. Frank wondered why there weren't any sites addressing the needs of vegans and vegetarians and decided to build his own site. TimeToVegOut.com was born.
Contact:
Frank Bradshaw
President
frank(at)timetovegout(dot)com
TimeToVegOut.com
(855) Time To Veg (855-846-3868)
http://www.timetovegout.com
###