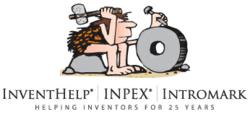 Pittsburgh, PA (PRWEB) February 10, 2012
InventHelp®, America's largest invention submission company, announces that two of its clients, inventors from Illinois, have designed an incoming mail alert device that could alert users that mail or a newspaper has arrived. This invention is patented.
"Mailbox Alert Device" unit would incorporate a flag pole with an attached flag that would rise upon the opening of the mail door when mail is delivered. This function could notify users that mail has arrived, thus eliminating unnecessary trips to the mailbox. The unit would provide instant confirmation. Ideal for use during inclement weather, Mailbox Alert Device would provide peace of mind for users and save time and effort.
Mailbox Alert Device would consist of an existing mailbox which would incorporate a small flagpole with an attached flag. The unit would measure two feet tall. The flag pole would be located on the left side of the mailbox and could be produced from weather-resistant materials. When the mail door opens upon mail delivery, the flag would rise from the bottom to the top of the pole. This function would alert the user that mail or a newspaper has arrived. Mailbox Alert Device could be produced from different materials, and as a variation, the unit would be manufactured for pre-existing mailboxes.
InventHelp® is attempting to submit the invention to companies for review. If substantial interest is expressed, the company will attempt to negotiate for a sale or royalties for the inventor. For more information, telephone Dept 08-SST-169 at (800) 851-6030.
Manufacturers interested in reviewing additional inventions and new product ideas can contact InventHelp's marketing partner Intromark by filling out an online request to review new product ideas here.
# # #