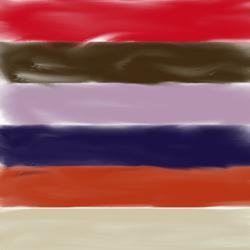 Passaic, NJ (PRWEB) February 06, 2012
For nearly 50 years, NJ furniture manufacturer Contempo Space has provided quality custom furniture throughout the U.S. Now, Contempo Space is proud to announce that they will be incorporating even more custom features with over 40 color options available on a variety of products including entertainment centers, wardrobes, dressers and more.
Along with family brands Contempo Wall, Contempo Closet and Contempo Sofa, Contempo Space is moving towards a solution-based custom furniture experience, offering customers over 40 options for custom furniture colors and finishes. With Contempo Space's expanded color palette, customers can work with Contempo Space's experienced design consultants to identify appropriate color schemes and combinations to match any space.
Contempo Space sales associate, Gary Flax notes, "We have a tremendous amount of options." The colors mixed with finish choices offer customers a wide variety of options and combinations, which Contempo Space craftsmen use to finish their furniture according to customer specified demands.
The color options are available in three different finish styles: matte finish, painted glass finish and glossy finish.
Contempo Space, along with family brands Contempo Wall, Contempo Closet and Contempo Sofa, specializes in custom home furnishings, including wardrobes, entertainment centers and wall units. Design consultants and craftsmen work with customers to create the perfect piece for any space, hand-crafted to meet the customer's specific needs. Delivery and on-site assembly are also available upon request.
For more information on products and services, visit ContempoSpace.com. For further updates, follow Contempo Space on twitter at #ContempoSpace and at Facebook.com/ContempoSpace.
###