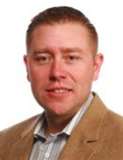 To be a leader in this business, you have to have a servant's heart and care about others.
Grapevine, TX (PRWEB) February 13, 2012
13-year insurance industry veteran Kevin Ferrell recently joined USHEALTH Advisors as a Regional Sales Leader, with plans to build initially, in Texas and Colorado. The move reunites Ferrell with many of his former colleagues including USHA's President and CEO, Troy McQuagge, with whom Ferrell has a 12 year professional relationship.
"Kevin is long-time friend and an extremely talented leader who understands how to build from the ground, up," stated McQuagge. "He is well-known in the industry and could have chosen any number of career opportunities for himself and his family. We are honored that he selected USHEALTH Advisors to be his professional home."
Ferrell's insurance career is highlighted by numerous high-profile honors and awards. As a sales representative, he was a "Top Five" Agent at UGA. He has twice, received "Top Ten" Agent honors out of a field of more than 3,000 sales agents. He is a multi-year President's Council Award winner and is a member of UGA's prestigious Million Dollar Ring of Honor.
As a Division Sales Leader, Ferrell led his sales team to be the top Division Sales Team within his region in both, 2009 and 2010.
"To be a leader in this business, you have to have a servant's heart and care about others," stated Mr. Ferrell. "I want to help people get to a level of success they may not otherwise be able to achieve, on their own."
"Kevin is a phenomenal team leader," said USHA's Sr. VP of Marketing, Bill Shelton. "I have personally witnessed his revitalization of a struggling Division in the southeastern U.S., returning it to award-winning status. I've also watched him build another award-winning Division from scratch, in the Austin, Texas market. I believe Kevin is a great fit for us, and I look forward to working with him, as he builds a remarkable Regional team here at USHEALTH Advisors."
About USHEALTH Advisors, L.L.C.
USHEALTH Advisors was founded in 2009 as Security Health Advisors, L.L.C. It is a wholly-owned national health insurance distribution arm of USHEALTH Group, Inc. The company sells individual health insurance plans and supplementary products underwritten by the Freedom Life Insurance Company of America and National Foundation Life Insurance Company, wholly-owned subsidiaries of USHEALTH Group, Inc. The company is focused on serving America's self-employed and individual insurance market through its captive Agent sales force.
About USHEALTH Group, Inc.
USHEALTH Group, Inc. is an insurance holding company based in Ft. Worth, Texas focused on providing innovative health insurance coverage for self-employed individuals and small business owners. The goal of USHEALTH Group is to combine the talents of its employees and agents to market competitive and profitable insurance products, while providing superior customer service in every aspect of the company's operations.
###