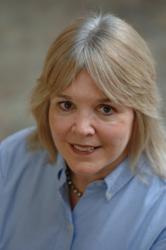 The Study shows that people are turning to professional coaching for the positive difference it can make to their businesses and personal lives
London, UK (PRWEB UK) 6 February 2012
"Membership of the ICF has grown from 11,000 when the last survey took place in 2006, to almost 19,000 members now, despite a global recession," said Hilary Oliver, President of the UK ICF. "The Study shows that people are turning to professional coaching for the positive difference it can make to their businesses and personal lives."
The majority of coaches (67%) in the UK are female. Male and female coaches are generally over 45 years old, and educated to second degree level. They have been coaching for more than five years, (two-thirds for over ten years), and leadership is the subject most coaches regard as their main occupation. The coaching relationship usually lasts from four months to a year.
Although the findings for the UK are largely in line with those in North America and Western Europe, the area of greatest diversity is apparently in earnings. Coaches in Western Europe can expect to earn more than their American colleagues, although this may be due to fluctuations in currency exchange. Most respondents anticipate that their earnings will continue to increase over the next 12 months.
Many coaches believe that confusion by the public about the benefits of coaching is the biggest obstacle for coaching, and that professional organisations are best-placed for greater regulation of the coaching industry.
Findings are largely similar to the first Study, published in 2007, although the number of active clients per coach has doubled, from five to ten. In the UK specifically, face-to-face contact, rather than by telephone, has increased by over 20%, up to 77%.
While 64% of the respondents in the Study were members of the International Coaching Federation, other coaching organisations embraced the survey. "Nearly 750 coaches in the UK participated," observed Hilary, "and we were particularly pleased that all the professional bodies collaborated and encouraged their members to respond."
The survey was launched online in June 2011, and the questions were available in nine languages, and could be completed on mobile 'phones and on tablet devices.
More information can be viewed on http://www.coachfederation.org/coachingstudy2012
Editorial Notes
1. Interviews:
This year's President, Hilary Oliver, and last year's President, Deborah Price, are available for interview. Please telephone 0845 5272 801 to arrange a time.
2. About the International Coach Federation (ICF)
The ICF is the largest worldwide resource for professional coaches, and the source for those who are seeking a coach. It's a non-profit organisation formed by individual members - professionals who practise coaching, including Executive Coaches, Leadership Coaches, Life Coaches and many more, from around the world. Formed in 1995, the ICF has nearly 19,000 members, dedicated to advancing the coaching profession by setting high professional standards, providing independent certification, and building a network of credentialed coaches.
Hilary.oliver@coachfederation.org.uk tel. 01922 660088
http://www.coachfederation.org.uk
3. Global Coaching Study:
Over 12,000 respondents from 117 countries took part in the survey commissioned by the International Coach Federation (ICF) from PricewaterhouseCoopers (PwC) in Belfast. It followed the first survey in 2007 when 5,415 respondents from 76 countries gave an insight into the coaching industry, in one of the largest pieces of research at that time.
###