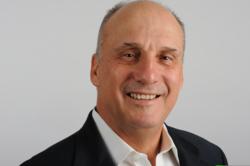 San Antonio, Texas (PRWEB) February 06, 2012
Terry Holash, vice president, Americas Operations for BancTec, a global leader in business process outsourcing and transaction automation, will share his insights in a panel discussion titled "Outsourcing – The Bold and the Beautiful" on Tuesday, Feb. 7 as part of the Capture 2012: Imaging to Archive conference.
The Institute of Financial Operations' Capture 2012 event began on Sunday at San Antonio's Hyatt Regency Riverwalk. Holash, who is responsible for BancTec's seven BPO Centers of Excellence located in the U.S., will discuss achieving results in data capture and related business processes.
The premise of the panel is that outsourcing often requires bold decisions; these decisions can lead to exceptional results – or fail to achieve desired outcomes. Holash will provide expert insight and guidance for achieving the best results in evaluating the business case for outsourcing, offshoring and insourcing of capture and related work processes.
BancTec's Intelligent BPO, or iBPO, methodology focuses on delivering desired outcomes by first analyzing and addressing the root causes of process inefficiency. The consultative approach provides actionable insights for both the client and the provider.
Capture 2012 explores emerging technologies and best practices for the automation of document-driven applications such as invoice processing, mailroom automation and payments. It includes end-user case study demonstrations, interactive panel discussions and keynote presentations.
To learn more about Capture 2012, visit http://www.financialops.org/web/conferences/capture-2012.
About BancTec
BancTec is a global leader in business process outsourcing (BPO), providing financial transaction automation and document management services for organizations seeking to drive efficiency in their financial and back-office processes. Headquartered in Dallas with clients in 50 countries, BancTec leverages its proprietary IP and deep expertise to provide flexible, focused solutions across the financial services, insurance, healthcare, utility, transportation and government sectors. The company operates 19 BPO centers in the United States and worldwide, utilizing a common technology platform to deliver reliability, security, and consistently high levels of performance. To learn more, visit http://www.banctec.com or call 1-800-BANCTEC.
# # #