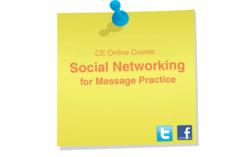 NCBTMB Continuing education not only keeps us up-to-date on the latest information and techniques related to massage therapy and bodywork, it also allows us to grow. This is something that we want for all of our customers.
Chicago, Illinois (PRWEB) February 08, 2012
Continuing its quest to provide massage therapists and bodyworkers a one-stop-shop experience through its website, BestMassage is partnering with the Center for Massage Therapy Continuing Education Program to provide BestMassage's customers a selection of seven new continuing education classes. The seven classes include: Social Networking for Massage Practices Online, Ethics Refresher, Reiki Basics, Massage and Carpal Tunnel Syndrome, Massage and Migraine, Essential Oil Therapeutic Uses, and Essential Oils Overview. All of these courses are NCBTMB approved which means they count toward the continuing education requirements as directed by the National Certification Board for Therapeutic Massage and Bodywork.
"We know the importance of NCBTMB certification for many of our customers. We want them to be able obtain their massage table and supply needs as well as their massage continuing education courses through our site," remarks Amona Buechler, owner of BestMassage. "We are excited to offer new courses through the Center for Massage Therapy Continuing Education Program that are relevant to our customers."
Upon signing up for the courses, customers will receive a text document relevant to the course, guide with instructions, exam, course evaluation, certificate of achievement upon completion and unlimited phone support for any of their questions. The courses range from two to ten credit hours of continuing education.
According to Buechler, "NCBTMB Continuing education not only keeps us up-to-date on the latest information and techniques related to massage therapy and bodywork, it also allows us to grow. Building on what we already know as well as learning something completely new makes us better massage therapists both in practice and in business. This is something that we want for all of our customers."
About BestMassage.com
BestMassage.com is proud to be a BBB (Better Business Bureau) accredited organization with a BBB Rating of A+. Having over 10 years of experience and knowledge behind us, we are committed to offering massage therapists and those who care about health and well-being a complete line of high-quality massage supplies and products at the best prices possible with exceptional, friendly service, and fast shipment. Detailed information on the company can be obtained by visiting http://www.bestmassage.com
###