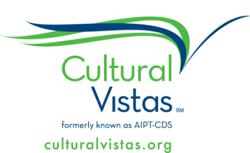 WASHINGTON (PRWEB) February 06, 2012
Cultural Vistas is set to welcome a group of seven esteemed Belarusian film professionals to the United States for a three-week professional development program focused on documentary filmmaking, beginning today and continuing through February 24.
This initiative is sponsored by the International Visitor Leadership Program of the U.S. Department of State's Bureau of Educational and Cultural Affairs, which promotes international mutual understanding through a wide range of academic, cultural, and professional exchange programs.
As a genre, television and film documentaries continue to assume a heightened importance to cultures and societies as a means of exploring and raising awareness of important social issues throughout the world.
The program itinerary, which is designed and implemented by Cultural Vistas in close cooperation with the U.S. Department of State, will assist the visitors in gaining insight into the various approaches taken to producing news reports and in-depth documentary features in the United States. It aims to familiarize the international visitors with the process in which documentaries are conceived, created, and the role they serve within American society.
Through this visit, the participants will have the opportunity to:
•Be introduced to the work of small film-making companies and independent film directors
•Review operations at major TV networks
•Learn of opportunities for financing, distributing, showcasing and broadcasting their products
•Discuss issues regarded in the United States to be documentary-worthy
•Visit an institution renowned for training in the production of documentaries
Following their arrival in our nation's capital, the delegation will meet with professional counterparts in New York City, Los Angeles, and Portland, Oregon. In each host city, the Belarusian filmmakers will be hosted by the following Councils for International Visitors (CIV): Department of State New York Program Branch, International Visitors Council of Los Angeles, and World Affairs Council of Oregon. Each CIV will arrange a topical, professional program and cultural activities.
About Cultural Vistas
A non‐profit 501(c)(3) organization, Cultural Vistas (formerly known as AIPT‐CDS) provides international exchange opportunities that strengthen global networks, enhance professional skills and advance mutual understanding in an interconnected world. For more than 100 years, Cultural Vistas has created pathways for individuals around the world seeking to expand their involvement in the global arena. As one of eight National Program Agencies (NPA), Cultural Vistas works in close cooperation with the U.S. Department of State to administer, design, and implement IVLP programs that directly support and advance U.S. foreign policy goals. In October 2011, Cultural Vistas became the first new organization to be designated as an NPA in 12 years. — Learn more at http://www.culturalvistas.org
Follow @CulturalVistas on Twitter.
About the International Visitor Leadership Program
The International Visitor Leadership Program is funded and administered by the U.S. Department of State, Bureau of Educational and Cultural Affairs. The goal of the IVLP is to promote mutual understanding between the U.S. and other nations around the world. Each year, IVLP brings more than 4,500 emerging leaders to the United States to meet and confer with their professional counterparts. More than 325 current and former chiefs of state and heads of government and many other distinguished world leaders from across the public and private sectors have participated in the program, which is celebrating its 70th anniversary in 2011. — Learn more at exchanges.state.gov/ivlp
Follow IVLP on Twitter @StateIVLP
Contact: Anthony Naglieri
Email: anaglieri(at)culturalvistas(dot)org
###