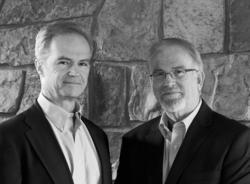 "Our mission is to work with our clients to deliver exceptional results, no exceptions." - Jan Eric Claesson, Co-Founder, Diligence.pro
Bellevue, WA (PRWEB) February 08, 2012
Two business veterans, one from the commerce and technology arena and one from corporate compliance and healthcare investigations, today announced the launch of Diligence.pro.
"Diligence.pro will share knowledge, based on 40 years of experience at executive levels in healthcare and technology, to help companies achieve results. It's a very simple approach," says Jan Eric Claesson, principal and co-founder. "Our extensive leadership experience with companies from large to small, from healthcare to software, and from local to international, brings to the table a unique synergy and points of view. Our mission is to work with our clients to deliver exceptional results, no exceptions."
Diligence.pro is building the core business around assisting companies in multiple industries with:

Strategic Planning - Organizational alignment and transformational change; Scaling operations; Exit planning, positioning and execution;
Mergers and Acquisitions - Due diligence; Negotiations; Achieving defined goals, and Integration
Corporate/Regulatory Compliance - Prevention of fraud, waste and abuse; Risk prevention and mitigation; Subject matter resources for executives and employees
"I worked with Jan as a consultant and admired the way he lead his company through tough times and complex business decisions. When the chance to work with him directly came along I didn't want to miss the opportunity," commented Diligence.pro co-founder, Dr. Derek Jansen-Jones.
"We offer services to our clients in three ways. First, we are using the more traditional executive consulting model, either on-site or remotely, or both. Second, we have developed a unique way to deliver industry specific information via our subscription based services Knowledge Access System™. Third, we will be sponsoring or attending industry-specific events, training, speaking engagements and webinars."
Visit http://www.Diligence.pro and learn more about this unique venture that combines the deep and broad experiences, professional credentials and philosophies of two business veterans, and applies them to the clients' benefit.
Diligence.pro is a Claesson-Jones, LLC company.
# # #