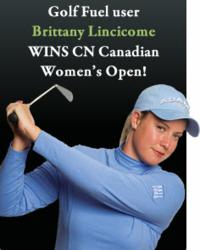 Houston, TX. (PRWEB) February 07, 2012
Golfersadvice.com has just released a new beginner golf tips video on their site. People who are beginning in the game of golf can check out the video right now.
George Sanders, one of the Directors on the site said that "we think that our readers will be very surprised with the content of this new video. We have hired some top professionals in golf to put all their efforts into this new video and they have come up with some very unusual tips that we can practically guarantee that our readers have not seen before. We are also offering the beginner golf tips video well below the price points of similar videos in its class at the moment. We hope that our readers will appreciate the amount of trouble that we have gone to with this video and we hope that they will use it to improve their handicaps".
There are some comments that have been posted on the Golfersadvice.com that have talked about how powerful this video is for someone who is just starting in the game of golf. These comments have come from people who have seen the video and are really impressed with its content. Some of the other commentators have remarked on some of the techniques that have been used in the video to help a beginner. These commentators were impressed with the originality of these techniques.
There is something else in store for readers of Golfersadvice.com in addition to the beginner golf tips video this week.
For a limited time only the team at the site are giving away some free tips on how to improve one's golf game.
These tips can be downloaded right now at http://golfersadvice.com/178/golf-tips.html.
The team at the site hope that these tips will really help the rest of their members to lower those scores on the course.
###