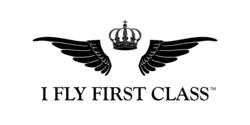 Cheapest Business and First Class Tickets
(PRWEB) February 16, 2012
Travelers can now experience luxurious travel to international destinations on first class, business class, and corporate flights at affordable prices through the new company I Fly First Class.
I Fly First Class has exclusive access to highly competitive wholesale pricing on airline tickets, international business class flights and first class seats. These seats feature all the privileges of luxury accommodation without the hefty price. As for business owners, discounted corporate flights allow employees to travel more and pay less.
Business class flights can be notoriously expensive, but with "I Fly First Class", that's never a problem. The company's flight consolidator database will find reduced-fare flights for corporate business travel, and produce up to 60 percent savings over conventional published corporate airfares.
Customers will find low-cost business class airfares on all major US and international airlines with access to round-trip, one-way, round-the-world, and even complex itineraries. Seats can be pre-assigned, and many tickets are changeable and refundable, although certain restrictions may apply.
Booking with I Fly First Class is simple. Customers just complete an airline tickets request form, click search, and then reserve their discounted tickets.
Travelers can experience the mysteries of the Orient with discounted seats to Shanghai, Bangkok, Hong Kong, Tokyo, Seoul, Singapore, Zhong Guo, Nagano and Beijing, and explore exotic locales like Tehran, Dubai, Tbilisi, Yerevan, Kiev, Vladivostok, Moscow, Reykjavik, Buenos Aires, Palma de Mojorca, Auckland, Sydney and other magnificent destinations, all with unbelievable savings on airline tickets.
I Fly First Class also sells economical airline tickets for group flights to romantic destinations like Paris, Venice, Athens, Rio De Janeiro, Vatican City, Rome, Hawaii, Miami, Antalya, Jerusalem, San Francisco, Puerto Vallarta, Cancun and the Caribbean.
About I Fly First Class:
I Fly First Class is your personal business travel concierge. We're at your service 24/7 to meet all your business travel needs. The professional staff is dedicated to saving customers time and money. I Fly First Class will sort out even the most complex travel itineraries in minutes, getting customers the best but least costly business class airfares.
###