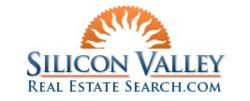 San Jose, Calif (PRWEB) February 08, 2012
Brett Jennings, Certified NAEA Expert Advisor, has signed a publishing deal to contribute to the forthcoming book titled, The New Rise in Real Estate: The Nation's Trusted Real Estate Advisors Reveal Their Top Secrets for Buying and Selling Homes in the New Real Estate Economy. Jennings and a select group of America's leading real estate entrepreneurs have joined together with noted real estate experts and coaches, Jay Kinder and Michael Reese, to co-write the much-anticipated book. Nick Nanton, Esq. along with business partner, JW Dicks, Esq., signed a publishing deal with each of these authors to contribute their expertise to the book, which will be released under their CelebrityPress™ imprint.
As an award winning Realtor, Brett Jennings understands real estate and is a respected leader in the real estate industry. For over nine years, Brett has been assisting homeowners and real estate investors minimize taxes and grow net worth. Prior to his career in real estate, Brett was the founder and Vice President of a boutique financial planning firm specializing in Asset Protection. His diverse background in consulting and financial planning enables him to bring a fresh and creative perspective to his clients' Silicon Valley real estate needs. A recognized expert in his field, Brett Jennings is often called upon to teach conferences and workshops for agents and investors.
The New Rise in Real Estate: The Nation's Trusted Real Estate Advisors Reveal Their Top Secrets for Buying and Selling Homes in the New Real Estate Economy features proven secrets and strategies from some of America's leading real estate experts. These experts share how to adjust and adapt to the new economy and succeed in a rapidly changing real estate industry.
The book is tentatively scheduled to be available in the spring of 2012.
To learn more about Brett and how you can receive the free special report "5 Fatal Mistakes Homeowners Make When Selling Their Home" visit http://www.siliconvalleyrealestatesearch.com/ or call 408-427-9220
More about Brett Jennings:
As a long time Silicon Valley resident and homeowner, as well as an income property owner and manager, Brett understands the challenges his clients face when making important real estate decisions. Brett uniquely blends his financial planning expertise and real estate knowledge to help you maximize the investment potential of your home or other real estate. With this strategic approach he can help you reach your financial goals on, or even ahead of schedule.
He has been a member of the leadership council of various brokerages and continues to volunteer his time to train and teach other agents on what it takes to be successful in a shifting market.
About Celebrity Press™:
Celebrity Press™ is a business book publisher that publishes books from thought leaders around the world. Celebrity Press™ specializes in helping its authors grow their businesses through book publishing. Celebrity Press™ has published books alongside Brian Tracy, Dr. Ivan Misner, Ron Legrand, Mari Smith, Kelly O'Neil, Alexis Martin Neely and many of the biggest experts across diverse fields.
###