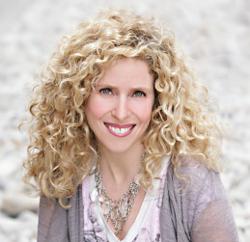 (PRWEB) February 07, 2012
The New York Toy Fair is almost here and excitement is in the air. Will your toy be the hottest trend of 2012? Tell the PTPA team why your product is the latest and greatest and it might just make an appearance on Global's The Morning Show with Sharon Vinderine, founder and CEO of PTPA Media Inc., the leading awards program in the family market.
The Morning Show has enlisted product expert and well known TV personality, Sharon Vinderine to report back on the top toys and trends from this year's Toy Fair. For those attending the NY Toy Fair keep an eye out for Sharon and the PTPA team – you'll recognize her from her previous appearances on The Morning Show, Rachael Ray, Fox Chicago, and a host of others, including PTPA's very own dedicated channel.
PTPA stands for Parent Tested Parent Approved. This awards company is all about empowering parents and families to play an active and influential role in consumer's choice. When a company earns the PTPA Seal of Approval, families know that it has been tested and endorsed by PTPA's community of over 41,000 volunteer parent testers.
To book an appointment with the PTPA team, please contact us at toptoys(at)ptpamedia(dot)com or call 905-738-1447
About PTPA Media Inc.
PTPA Media provides an objective framework for appraising and promoting new products designed to enrich family living. The company's mission is to marry innovative companies with discerning consumers, to improve consumer access to quality products and services for their families and homes. PTPA CEO, Sharon Vinderine has appeared on over 40 morning shows as a reliable source for the latest and greatest in family products. The media and parents alike trust the collective opinion that PTPA Media represents. For more information visit http://www.ptpamedia.com.
###