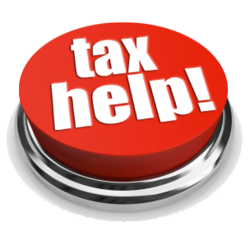 As tax season approaches, criminals are looking for ways to scam tax payers.
Miami, FL (PRWEB) February 23, 2012
As tax season approaches, criminals are looking for ways to scam tax payers. The two top scams involved filing a fraudulent tax return. As the IRS notices fraudulent W-2 forms, criminals are moving on to the 1099 OID form. Organized crime rings are preying on vulnerable taxpayers by holding large seminars put on by professional sales people along with the backing of so-called tax experts.
Nadine Smith of Fresh Start Tax LLC explains how taxpayers are being recruited by a friend who knew of their financial problems. The victims, most of the time upside-down on their mortgages and vulnerable, are invited to a tax seminar that claims to offer great advice backed by tax experts. These seminars are put on in hotels, business centers, or conference centers by professional sales people along with a group of so-called tax professionals who claim to have special knowledge of the tax law and tax codes. One of the clients Smith had in her office, the tax thieves charge a fee of $11,000 to file this false 1099-OID and tax return and produced a $230,000 tax refund.
Under the tax fraud scheme, known as the "redemption" or "OID redemption" scheme, participants file a series of false IRS forms, including tax returns, amended returns, and Forms 1099 (including Form 1099-OID) or Forms W-2, to request fraudulent tax refunds based on phony claims of large income tax withholding. These cases scheme promoters are tax deifiers who falsely tell customers that the federal government maintains "secret" accounts of money for its citizens. Promoters claim to be able to help customers access the secret funds by filing the false IRS forms.
According to Smith, what is unique about this scam is that it is based on a high degree of friendship and trust. Some of the scammers will actually hang out with the victims so they can recruit other victims .In some cases these scam artists receive a referral fees. In the case of Smiths client, IRS caught the fraudulent tax return. Not only did our clients have to pay the correct tax liability they are also subject to a criminal investigation and prosecution, criminal and civil penalties and IRS tax levies and tax liens. The frivolously return penalty is $5,000 alone. What was so sad about Smith case is the taxpayer had a $5,600 tax refund coming if the return was filed correctly. Now the taxpayer may be subject to a criminal investigation.
Avoid tax fraud this tax season by enlisting the help of a trusted tax professional at Fresh Start Tax LLC. Their tax attorneys, IRS tax lawyers, CPAs, and former IRS agents have been dealing with IRS tax issues for over 205 years combine. With Fresh Start Tax you work directly with the tax expert who will be handing your case and tax representation. Everyone deserves professional tax help at affordable fees, so contact Fresh Start today. To learn more about Fresh Start Tax, LLC please visit our website at http://www.freshstarttax.com.
About Fresh Start Tax:
Fresh Start Tax, LLC was formed by a dedicated team of tax experts with a wide range of experience in the field of taxation as an Attorney, CPA, Enrolled Agent, ex IRS Agent, and Accountant. Your IRS tax problem receives the attention of our tax professionals who have over 205 years of combined professional tax experience. Fresh Start Tax can provide immediate representation and stop the intrusions into your business and personal life.
###