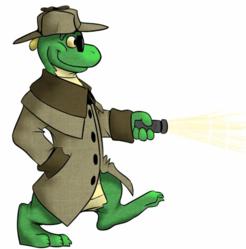 Perhaps it seems counterintuitive that you would have anything useful to account for during tax time from a period when you weren't actually working. However, those miscellaneous expenses could be your key to maximizing your refund.
Seattle, WA (PRWEB) February 07, 2012
Many Americans spent at least part of last year looking for a job. Whether unemployed or under employed, they likely sent their resume out to someone. Now is the opportunity to cash in those itemized deductions from expenses accumulated during job searches. Perhaps it seems counterintuitive that there would be anything useful to account for during tax time from a period when not actually working. However, whether a job was found or not, those miscellaneous expenses could be a key to maximizing your refund.
Stay Within The Field -- The first thing to keep in mind before sorting receipts is that for the job search to be deductible, it has to be within a field of expertise. What this means is that no matter what the deductible expense may be, it needs to be related to a job search within the most recent field, or the industry a candidate ultimately ended up finding a job in.
Don't Forget to Include Electronic Receipts -- There are many ways to provide the IRS with proper accounts of purchases. One way continually getting overlooked are the receipts located and easily downloaded from accounts accessible online. Electronic bank, credit card and bill statements are legitimate and verifiable receipts which can be printed and submitted for audit. So don't go diving forehead first onto the desktop if paper receipts are not available.
If there are months of records beyond what is available instantly online, corporations are required to keep that data available. There may be a nominal fee for having a paper copy sent; however, any money spent getting records of expenditures for tax purposes will be deductible on next year's return.
Expenses in Keeping Up with the Industry -- Was money spent on seminars, classes or second degrees to keep up with the latest trends? How about joining an industry or professional association; renewing a license; paying for a subscription to any industry journals or a trade magazine? Start making a list; because dues, fees, and even money paid to, or expenses incurred from, a professional head hunter (including job boards) are all deductible. Make a note, however, that there are certain kinds of fees which are not deductible. For example, fees you paid for acquiring your initial medical or dental license are not deductible.
Proceed With Caution -- Remember documents should demonstrate that the job search began relatively soon after the termination of previous employment. Also, since deductions related to the search for a new job fall under what are considered "Miscellaneous Expenses", they are subject to the 2% rule. This means that the total amount deducted as a result of these expenses must not exceed 2% of total income.
Things Many May Not Realise They Can Include:

Resume Writing Services: If someone was paid to spruce up a resume, that expense can be deducted. Feel free to splurge on the nice paper and envelopes, because they're deductible too.
If acting as an employment agency, feel free to include all of those office supply expenses relating to searches. Postage; copies made of resumes and cover letters; paper; ink and whatever other materials purchased for the creation of portfolios (headshots and digital recordings, for example) may also be deducted.
Transportation expenses incurred going to and from job interviews or while looking for a job can be deducted just as well as those incurred while doing errands as an employee.
Remember to make detailed notes on statements and receipts to keep track of which expenses were related to the job search in case of an audit. If you have any questions or for more ideas on which items are officially deductible, consult a tax preparation professional (those expenses will be eligible for deduction next year). Also, make it a point to look over Publication 529 on irs.gov, which outlines the specifics on Miscellaneous Deductions and exceptions to the 2% rule.
Figuring out the specifics on miscellaneous deductions can seem daunting. Many are tempted to save themselves the trouble. However, hundreds or thousands of dollars could be at stake for merely a couple hours of work. Be sure to take advantage of these deductions!
About MedZilla.com:
Established in mid-1994, MedZilla is the original and leading web site to serve career and hiring needs for professionals and employers in biotechnology, pharmaceuticals, medicine, science and healthcare. The MedZilla jobs database contains about 7,500 open positions. The resume database currently contains over 295,000 resumes with 26,500 less than three months old. These resources have been characterized as the largest, most comprehensive databases of their kind on the web in the industries served.
MedZilla(R) is a Registered Trademark owned by MedZilla Inc. Copyright (C)2011, MedZilla, Inc. Permission is granted to reproduce and distribute this text in its entirety, and if electronically, with a link to the URL http://www.medzilla.com. For permission to quote from or reproduce any portion of this message, please contact MedZilla, Inc. at press(at)medzilla(dot)com
###