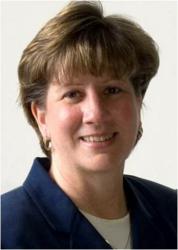 It is well recognized that female athletes are at a significantly greater risk of injuring their ACL compared to their male counterparts.... We are grateful for Aspaeris' support of the mission of this conference
New Haven, CT (PRWEB) February 07, 2012
Aspaeris, a new company that provides performance- enhancing, injury-prevention compression sportswear for female athletes, will sponsor the ACL Research Retreat VI hosted by the University of North Carolina at Greensboro Department of Kinesiology, held on March 22-24, 2012. The conference has attracted some of the foremost national and international basic and clinical scientists involved in ACL injury research.
"It is well recognized that female athletes are at a significantly greater risk of injuring their ACL compared to their male counterparts. The goal of the conference is to bring researchers together to stay current with on-going research in this area as well as to discuss and develop new research directives aimed at understanding the underlying causes of non-contact ACL injuries. We are grateful for Aspaeris' support of the mission of this conference", said Dr. Sandra Shultz, Professor in the Department of Kinesiology at UNCG and Conference Co-Chair.
The Aspaeris Pivot Short (APS™) is the only ACL-injury prevention compression short designed specifically for females. Prior research shows that, combined with good coaching technique, APS™ may help prevent tears to the anterior cruciate ligament and speed recovery from knee injury, as well as enhance athletic performance. Aspaeris currently hosts its NoACLHurt Trial for over 100 premier sports medicine professionals and National Athletic Trainer Association (NATA) members, including three Kohl's Cares for Kids Sports Injury Prevention hospital partners and twenty NCAA Division I schools. The effects of APS™ on fatigued athletes are now being investigated.
About Aspaeris
Founded by Samara Innovations, Inc in 2010, Aspaeris is a female-centric sportswear company that strives to protect athletes from injury and enhance their performance with advanced compression apparel. The Aspaeris Pivot Short (APS™) was created to help prevent non-impact ACL injuries in high-performance female athletes. APS™ is a unique compression short that has two layers. The outer short is a high performance compression short designed to support muscles. The inner short uses patent-pending technology called Dual Sensory Compression Bands™ to help guide the athlete into proper position while she pivots and runs. Aspaeris sponsors the NoACLHurt blog which features stories on recently injured or recovering female athletes.
To learn more about APS™, visit http://www.AspaerisPivotShorts.com. Athletes can also engage Aspaeris via facebook and twitter.
Media Contact:
Allison M. Whittaker
240-515-8929
http://www.AspaerisPivotShorts.com
###