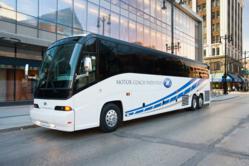 We are proud to collaborate with MCI and excited to support their efforts.
Lake Success, NY (PRWEB) February 07, 2012
Advantage Funding announced that it has a non-captive structured financing program in place with MCI Sales and Service, Inc. ("MCI"). The objective of Advantage's program is to provide MCI with a strategic, reliable funding partner to finance and lease the sales of its pre-owned coach inventory.
"We are proud to collaborate with MCI and excited to support their efforts. While many lenders have exited this space, we believe in the commercial coach industry, provided transactions are structured properly," said Edward P. Kaye, Advantage Funding's President.
"One of our 2012 priorities is to help our customers upgrade and expand their fleets. I believe Advantage Funding is the right lender to support our goals," said Michael R. Denny, Vice President and General Manager, MCI Financial Services. "This program gives qualified MCI customers the ability to purchase or lease coaches with easier access to financing in support of our industry."
Advantage Funding will underwrite the credit, contract the financing arrangements, service the loans and leases, and report performance to MCI.
"We share MCI's philosophy that customer service is a priority and believe this program, supported by our world class funding platform, will deliver results to their customers' bottom line," Mr. Kaye stated.
Motor Coach Industries, headquartered in Schaumburg, Ill., is the largest manufacturer of inter-city highway coaches for the tour, charter, line-haul, scheduled-service, commuter transit and conversion markets in the U.S. and Canada.
Advantage Funding is a leading non-captive finance and leasing company to the U.S. ground transportation industry. It is a subsidiary of Marubeni America Corporation, the multibillion multinational general Japanese trading company.
# # #