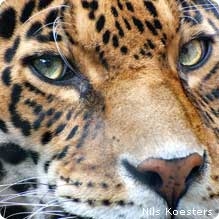 Washington, DC (PRWEB) February 07, 2012
Today the Forest Footprint Disclosure project and the National Wildlife Federation announced the results of the 2011 disclosure survey which asks companies whether they use products linked to deforestation, and what they are doing about it. The number of U.S. companies volunteering to disclose their impacts on forests almost doubled in 2011, with The Walt Disney Company and Johnson & Johnson topping the list of notable additions this year.
"More and more, consumers want to know that the products they buy at the store are not doing harm to the planet," said Barbara Bramble, NWF international policy advisor. "In response, companies are seeking out ways to improve their supply chain sustainability and reduce their forest footprint. These efforts are having a positive effect on wildlife around the world."
In the U.S., companies like NIKE, Inc. and Kimberly-Clark are leading the way in demonstrating that sustainability is good business. Both companies are being recognized by the Forest Footprint Disclosure project and the National Wildlife Federation for 2011.
"As we work to improve the sustainability of our products, we have taken a rigorous approach to understanding the full impacts of the materials we use," said Lorrie Vogel of Nike. "The Forest Footprint Disclosure provides useful insights as we work to change systems – of the way vendors produce and share information on materials and of how we use that information to enable our designers to select better materials from better vendors."
The Forest Footprint Disclosure project, a UK-based initiative, was launched in June 2009 and works with 357 global companies, to disclose their dependence on certain commodities in their supply chains-- namely soy, palm oil, timber, cattle products and biofuels-- which are known to be linked to deforestation pressures. Once the survey is completed, FFD then works with these companies, to assess forest risk, analyze how it might be reduced, and to deliver a feedback report to encourage higher scoring in future years. The FFD is backed by 70 major financial firms who represent $7 trillion in investments, and who value information about how companies are reducing forest risk to guide their investment decisions.
NWF helped to launch the FFD in the United States in 2010, and is pleased that the number of responses from US based companies nearly doubled this past year.
"The core goal of this survey is not simply to praise those who are doing well, but to also help those who are not to make smarter, more sustainable decisions in their supply chains," said Nathalie Walker, manager of NWF's Tropical Forests, Agriculture and Climate project. "Disclosure is the first big step a company can take toward reducing its forest footprint. The more U.S. companies who disclose, the easier it is to identify problems and steer them toward solutions."
The FFD survey instrument was sent to 357 companies overall, 125 of which were based in the U.S. Of the latter, 22 agreed to disclose, including major brands PepsiCo., Avon, Best Buy and Lowe's. All participants were assigned to 1 of 13 sectors based on the nature of their business, including Food Products & Soft Drinks, Accessories & Footwear, and Travel & Leisure. In each sector, the best reports were singled out for the quality of their supply chain management policy.
A list of those companies contacted for participation in the FFD Project, yet who did not disclose, can be found at http://www.nwf.org/deforestation.
To learn more about the Forest Footprint Disclosure Project please visit: http://www.forestdisclosure.com/
The National Wildlife Federation is America's largest conservation organization inspiring Americans to protect wildlife for our children's future.
###