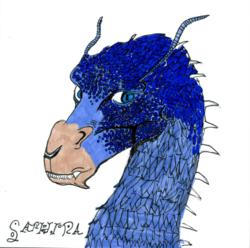 Farmington, CT (PRWEB) February 08, 2012
ArtStamps, a school or group fundraising company that turns student artwork into real U.S. postage and other products, announced the winners of its 2011 National Artistic Achievement Awards. ArtStamps honored 50 students throughout the nation in five age categories, who won based on the originality and creativity of their artwork.
The first prize winners in each age group won a cash prize of $250:
Ages 6 and under: Marley Madureira from Community School in Nutley, NJ
Ages 7 to 9: John Tyler Harms from Richards School in Whitefish Bay, WI
Ages 10 to 12: Ryan Cowie from Davidson Elementary in Davidson, NC
Ages 13 to 15: Ronnita Whipple from Central High in Macon, GA
Ages 16 to 18: Jeremy Hall from Central High in Macon, GA
"In addition to helping schools and groups raise money, ArtStamps was created to make a positive impact on children and their education," said George A. Castineiras, founder and CEO of ArtStamps. "We're pleased to acknowledge and reward the artistic talents of the winning students."
ArtStamps converts student art into real US postage, note cards or other products, which are then sold by students to raise funds. All students who participate in an ArtStamps fundraiser are automatically eligible to win the National Artistic Achievement Award. ArtStamps developed this Award to promote creativity in schools and build children's self-esteem. Chosen from thousands of pieces of artwork, the NAAA winners have achieved an honored distinction.
ArtStamps is celebrating its 5th anniversary for this program and the company is excited to see the number of participants increase each year. To participate in the ArtStamps program and be eligible for next year's award, please visit http://www.ArtStamps.com/fundraising or call (877) 4-A-STAMP.
The ArtStamps program is available to schools, school districts, educators, parents, parent/teacher organizations, non-profits and other groups across the U.S.
About ArtStamps
Based in Farmington, Connecticut, ArtStamps is a privately held company that believes in supporting the inherent creativity of youth by allowing them to experience school fundraising in unique and extraordinary way. Its patent-pending fundraising process lets students convert their original art into real U.S. postage, note cards and an array of other products. Photos, logos and other images can also be applied to over 500 products for fundraising or just for fun. More information about ArtStamps can be found at http://www.ArtStamps.com or by calling (877) 4-A-STAMP.
# # #