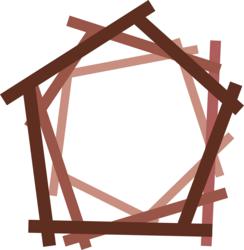 New Orleans, LA (PRWEB) February 08, 2012
Nestiv, an online architectural marketplace, offers a new way for architects and clients to connect. Their Housing Values Competition and Indie Go Go campaign, which close March 31st, will reward and encourage architects who sell their home plans through Nestiv.
After graduation, Ella Stelter, like many young architects, had trouble finding work at an architecture firm. Knowing that architects had a low market share in new home construction, she realized that even though the sector was depressed, there was room for growth for professional designers. After all, while economic forces were largely responsible for the housing market collapse, the housing industry did its fair share of damage. The American dream had become a devalued commodity. Architects and professional designers can help restore value to housing.
Unfortunately, Ella's idea soon hit a wall. There was nowhere to sell her plans. Potential clients wouldn't find them on her personal website. There needed to be a nationwide marketplace where customers could find and compare plans, something like Etsy or Amazon for home designs. Ms. Stelter realized that with her web development skills, gained through various volunteer positions, she could build such a site.
In early 2012, Nestiv launched Phase 1 with an Indie Go Go campaign and their Housing Values Competition.
Nestiv is no ordinary home plans website. It is dedicated to improving the quality of home design, providing architects with job opportunities, offering clients the best home plans, and making quality design accessible to all. To fulfill the latter mission, Nestiv supports architectural and housing causes.
For the last several decades, most homes have been designed by developers and draftspersons, whose priorities are budgets and timelines. Less than 25% of new home designs have any input from an architect, and it shows. Home ownership is part of the American identity, and carries a great deal of meaning. Homes should be the built embodiment of our shared values, not cheap generic products or volatile investments. Architects are professionals, with extensive training in structure, design, and a home owner's needs. A home designed by an architect is a lasting financial, social, and infrastructural investment.
Nestiv is now accepting submissions on its website, nestiv.com. It is open to licensed architects and design professionals who are eligible to enroll in the National Council of Architectural Registration Board's Intern Development Program. Submissions can be anywhere from schematic designs to a full set of construction documents. There is no cost to submit, and all the designs are automatically entered into their Housing Values Competition.
Those who are interested, whether potential clients, developers, or design enthusiasts, can also check out their Indie Go Go campaign at indiegogo.com/nestiv. Anyone who pledges can serve on the competition panel. Design enthusiasts and future clients will make excellent judges. 100% of pledges will go to competition winners. Plans will be available for sale in Phase 2 of their launch.
# # #