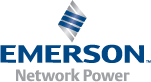 We are always looking for ways to make our services more efficient for our customers and SmartDesign helps us get the job done.
Columbus, OH (PRWEB) February 07, 2012
Emerson Network Power, a business of Emerson and a global leader in optimizing efficiency, availability, capacity of critical infrastructure, today introduced the SmartDesign™ infrastructure, an intelligent, integrated design approach that leverages industry best practices for improving data center infrastructure performance throughout the lifecycle of the data center.
The SmartDesign approach simplifies the complex environment of data centers by bringing together the most comprehensive power, precision cooling, monitoring and infrastructure management technologies. It also extends the Emerson Smart Solutions benefits into data centers requiring room-scale power and cooling configurations. Each data center configuration utilizes intelligent, integrated infrastructure systems that are efficient, economical, simplified and controllable—not only today, but in an ever-changing IT future as well.
SmartDesign Approach Leverages Industry Best Practices
Every SmartDesign recommendation leverages several or all of the following best practices:
1. Maximize the return air temperature at the cooling units to improve capacity and efficiency
2. Match cooling capacity with IT loads
3. Utilize cooling designs that reduce energy consumption
4. Select the power system that optimizes your availability and efficiency
5. Design for flexibility using scalable architecture that minimizes footprint
6. Enable performance-enhancing data center infrastructure management, monitoring and control
7. Leverage local data center design expertise and technical assistance
To demonstrate the effectiveness of the SmartDesign approach, the company has developed a number of reference designs to show examples of multiple infrastructure technologies configured in various arrangements. Each reference design includes operating expenditure (OPex), total cost of ownership (TCO) and power usage effectiveness (PUE) metrics along with the corresponding technology configuration. Users obtain directional comparisons with other SmartDesign scenarios in the areas of efficiency, availability, capacity and scalability. The initial reference designs cover 180 kW to 1,300 kW.
New Designs that Deliver Efficiency without Compromising Availability
According to a 2011 industry report, it is essential that organizations not fixate on making existing data center designs efficient without also considering new innovations. The "InformationWeek Analytics State of the Data Center Report" points out that today's data center designs can deliver high efficiencies, but that many in the industry often get tied up in making older designs work better. The challenge, according to the report, is to overcome the conceptual inertia of old designs.
SmartDesign approaches combine the value of local expertise with the deep technology portfolio of Emerson Network Power. Depending on configuration, a SmartDesign infrastructure can reduce cooling system energy consumption and costs, increase available capacities, manage high heat loads that can limit computing flexibility, maximize space utilization by supporting higher equipment densities, and help ensure availability of high-density equipment.
The SmartDesign infrastructure is supported by local data center experts and the industry's largest service organization working in tandem with industry planners, engineers and contractors to properly apply best practices and leading technologies so that data centers can achieve the performance, total cost of ownership, uptime and efficiency levels demanded.
Quotes attributable to Jeff Sturgeon, vice president/GM global solutions, Emerson Network Power:
– "Data centers need a level of design that addresses their unique requirements for optimizing performance. Concepts that resemble an off-the-shelf approach or others that require elaborate build-out and untested integration efforts may not contain the best practices needed to increase efficiency, availability and capacity."
– "Our goal with the SmartDesign approach is to give data center professionals and consulting engineers proven insight to more effectively and efficiently use the technologies and best practices available today to design the right data center for today and tomorrow."
– "The beauty of the SmartDesign approach is that it encompasses the full range of power, cooling, racks and infrastructure management technologies available today, but it ensures a level of preparedness for future IT needs that is unmatched in today's data center industry."
– "Other Smart Solutions from Emerson include the SmartRow, SmartMod and SmartAisle offerings, which bring together best-of-breed technologies and industry best practices to enable cost-effective management of capacity, efficiency and availability through interoperable systems configured to reduce costs, speed implementation and adapt to change."
Quote attributable to Go Daddy Critical Facilities Manager Rene LeBlanc (Go Daddy, the world's largest provider of Web hosting, domain name registrations and net new SSL Certificates, adopted the SmartDesign infrastructure approach for recent projects.):
– "We are always looking for ways to make our services more efficient for our customers and SmartDesign helps us get the job done."
Related Links:
SmartDesign Overview Brochure
SmartDesign Reference Designs
Seven Best Practices for Increasing Efficiency, Availability and Capacity: The Enterprise Design Guide
Cyber Development Group International case study
DataCenter.BZ case study
Sarasota County case study
About Emerson Network Power
Emerson Network Power, a business of Emerson,delivers software, hardware and services that maximize availability, capacity and efficiency for data centers, healthcare and industrial facilities. A trusted industry leader in smart infrastructure technologies, Emerson Network Power provides innovative data center infrastructure management solutions that bridge the gap between IT and facility management and deliver efficiency and uncompromised availability regardless of capacity demands. Our solutions are supported globally by local Emerson Network Power service technicians. Learn more about Emerson Network Power products and services at http://www.EmersonNetworkPower.com.
About Emerson
Emerson, based in St. Louis, Missouri (USA), is a global leader in bringing technology and engineering together to provide innovative solutions for customers in industrial, commercial, and consumer markets through its network power, process management, industrial automation, climate technologies, and tools and storage businesses. Sales in fiscal 2011 were $24.2 billion. For more information, visit http://www.Emerson.com.
# # #