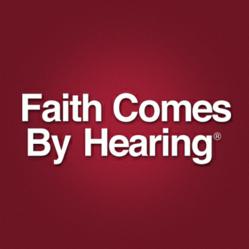 It has always been our priority to be good stewards with every donation given to complete our mission.
Albuquerque, N.M (PRWEB) February 07, 2012
Faith Comes By Hearing (FCBH) is pleased to announce they have again been awarded the prestigious 4-star rating from Charity Navigator – the country's leading evaluator of charities. Being recognized for the fifth straight year elevates the ministry into the top 4% of all charities which, according to Charity Navigator, means FCBH "outperforms most other charities in America" and "demonstrates to the public it is worthy of their trust."
In his notification letter, Charity Navigator's President and CEO Ken Berger writes:
"We are proud to announce Hosanna/Faith Comes By Hearing has earned our fifth consecutive 4-star rating. Receiving four out of a possible four stars indicates that your organization adheres to good governance and other best practices that minimize the chance of unethical activities and consistently executes its mission in a fiscally responsible way."
This recognition is especially meaningful to Faith Comes By Hearing as Charity Navigator evaluates 10 times the number of charities than the next closest organization and draws more visitors to their website than every other charity evaluator combined. Their two-part methodology – which focuses on sound fiscal management and commitment to accountability and transparency – has been covered by Forbes, Business Week and Kiplinger's Financial Magazine. Charity Navigator estimates their evaluations have "influenced approximately $10 billion in charitable gifts."
Jerry Jackson, FCBH's founder and president, states, "It has always been our priority to be good stewards with every donation given to complete our mission. The best way to ensure accountability is to be open with our finances. As an outside and impartial evaluator, Charity Navigator's continued recognition of our transparency and fiscal responsibility is testimony to our current and prospective donors that they are giving to a ministry that is using their funds wisely."
As Faith Comes By Hearing celebrates their 40th year in ministry throughout 2012, the ministry remains focused on providing God's Word in an audio format to every nation, tribe, village and tongue. They currently have Audio Scriptures in 627 languages that can be freely accessed on their website, via podcasts in their iTunes store, or on their free Bible app known as Bible.is.
View Charity Navigator's report on FCBH here.
# # #