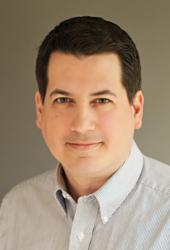 The Money U business model helps our Agency Owners to succeed where other single-operator businesses may fail.
Seattle, WA (PRWEB) February 07, 2012
During the month of February, investigators of internet marketing franchises and internet marketing business opportunities can enjoy free access to the first of over 350 training resources contained within the SearchMarketMe Agency Owner Training Portal (AOTP).
The free class, "MGMT 101: The Money U," is the first class that all new Agency Owners complete when they begin their training as SearchMarketMe Agency Owners.
"This first class describes the proper application of the single-operator business model that is absolutely unique to SearchMarketMe," explained SearchMarketMe President & CEO, Boyd Karren. "'The Money U' business model helps our Agency Owners to succeed where other single-operator businesses may fail."
The SearchMarketMe Agency Owner Training Portal is an always-growing training portal that is divided into three primary sections: the technical how-to of internet marketing services, finding clients and selling internet marketing services, and management training specific to small agency management. New content is added regularly, authored by the SMM staff as well as SMM Agency Owners, which keeps the curriculum fresh, relevant and up-to-date.
"With more than 100 pairs of eyes and ears in our Agency Owner Network, we are as aware and up-to-speed as anyone in the industry not named 'Google.'" said SearchMarketMe's Director of Education, Will Rak. "Our training curriculum evolves at the same speed as the internet marketing industry, and we want interested individuals to be to enjoy a sneak peek."
People interested in sitting in on the free class session are encouraged to register their intent by emailing freeclass(at)searchmarketme(dot)com
ABOUT SEARCHMARKETME LLC
SearchMarketMe, LLC is a Seattle, Washington-based training and support organization that assists entrepreneurs in opening and operating independently-owned and independently-branded internet marketing agencies around the world. It is the only scalable internet marketing business opportunity in the world. SearchMarketMe's 105 Agency Owners are located in North America, Asia and Africa. For more information about the Agency Owner program, visit SearchMarketMe's website and request the New Opportunity Overview.
###